Ambrook: Accounting Software that Helps You Run a Better Farm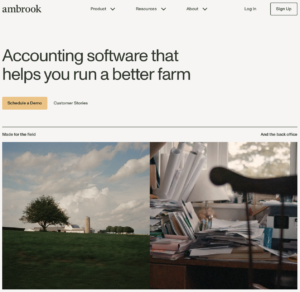 June, 2023: NOFA NJ was joined by Atticus and Mackenzie from Ambrook for a webinar on the basics of farm business bookkeeping and a demonstration of the Ambrook Software.
The all-in-one software offers automated and manual bookkeeping, invoicing, analytics, and much more, allowing farms to easily and efficiently manage their books in real time. Further, the Ambrook software makes it easy for farms to track grant expenses and find suitable grant funding opportunities in their unique Funding Library.
View the recording of this webinar HERE
Check out the Ambrook One-Pager
Be sure to also subscribe to the Ambrook Research Blog, which publishes original research and stories on issues facing modern agriculture in a weekly electronic format.
Interested in learning more about Ambrook? Email Ambrook directly at hello@ambrook.com or call them at 303‑554‑6845