Examining an Agricultural Nation's Nature
December 6, 2018 @ 5:00 pm

-

7:00 pm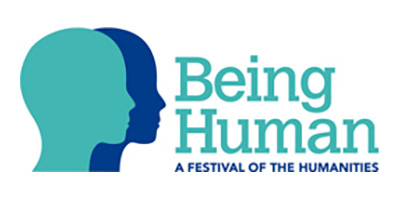 [cmsmasters_row][cmsmasters_column data_width="1/1″][cmsmasters_text]
NOFA-NJ is a part of the Being Human Festival, an international festival of outreach in the humanities. As a part of the festival, NOFA-NJ is partnering with Princeton University to host a special tour of the Princeton University Art Museum's exhibit Nature's Nation: American Art and the Environment. Agriculture has long animated settlement and expansion efforts and had a profound effect on our national landscape. The tour will look closely at the role of agriculture depicted in the exhibit and facilitate conversations about agriculture, the environment, and art. We hope you'll join us for a remarkable evening.
Tours will be offered with start times at 5:00 pm and 5:30 pm. Please register for time slot you prefer. Guests are welcome to explore the exhibit before and after the tour as well.
This event is part of the international Being Human Festival. Visit http://www.beinghumanfestival.org for more information. Princeton University's Humanities Council is hosting local festival events. For a full calendar, visit: https://humanities.princeton.edu/2018/10/31/humanities-council-invites-the-community-to-being-human/ For information about the Nature's Nation exhibit, visit: http://artmuseum.princeton.edu
Sponsors for this event include the Humanities Council and the Program in American Studies, both at Princeton University, NOFA-NJ, and Princeton Studies Food.
The Museum is located at the center of the Princeton University campus, a five-minute walk from the shops and restaurants of Nassau Street. To find the Museum, enter the campus on foot from Nassau Street, University Place, or Washington Street and look for the Museum's banners to lead the way to the front entrance. A campus map is available here.
[/cmsmasters_text][/cmsmasters_column][/cmsmasters_row][cmsmasters_row data_width="boxed" data_padding_left="3″ data_padding_right="3″ data_top_style="default" data_bot_style="default" data_color="default" data_bg_position="top center" data_bg_repeat="no-repeat" data_bg_attachment="scroll" data_bg_size="cover" data_bg_parallax_ratio="0.5″ data_padding_top="0″ data_padding_bottom="50″][cmsmasters_column data_width="1/2″][cmsmasters_button button_link="https://nofanj.z2systems.com/np/clients/nofanj/eventRegistration.jsp?event=3423&" button_target="self" button_text_align="center" button_font_weight="normal" button_font_style="normal" button_border_style="solid" animation_delay="0″]Register: 5:00pm Tour[/cmsmasters_button][/cmsmasters_column][cmsmasters_column data_width="1/2″][cmsmasters_button button_target="self" button_text_align="center" button_font_weight="normal" button_font_style="normal" button_border_style="solid" button_bg_color="#f92104″ animation_delay="0″]5:30pm Tour is Full[/cmsmasters_button][/cmsmasters_column][/cmsmasters_row][cmsmasters_row data_width="boxed" data_padding_left="3″ data_padding_right="3″ data_top_style="default" data_bot_style="default" data_color="default" data_bg_position="top center" data_bg_repeat="no-repeat" data_bg_attachment="scroll" data_bg_size="cover" data_bg_parallax_ratio="0.5″ data_padding_top="0″ data_padding_bottom="50″][cmsmasters_column data_width="1/1″][cmsmasters_image align="left" caption="Being Human Festival" link="https://nofanj.org/event/examining-an-agricultural-nations-nature/being-human-2018-a5-flyer-artwork5/" animation_delay="0″]15771|https://nofanj.org/wp-content/uploads/2018/11/Being-Human-2018-A5-flyer-artwork5.jpg|full[/cmsmasters_image][/cmsmasters_column][/cmsmasters_row]