The Plant Medicine Path: From the Garden to the Apothecary
February 21, 2019 @ 6:30 pm

-

8:30 pm

$200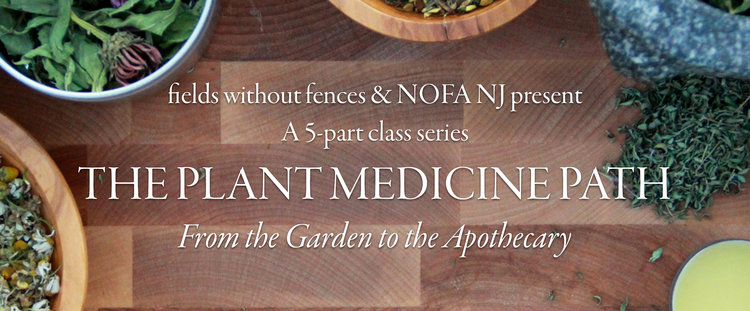 [cmsmasters_row data_width="boxed" data_padding_left="3″ data_padding_right="3″ data_top_style="default" data_bot_style="default" data_color="default" data_bg_position="top center" data_bg_repeat="no-repeat" data_bg_attachment="scroll" data_bg_size="cover" data_bg_parallax_ratio="0.5″ data_padding_top="0″ data_padding_bottom="50″][cmsmasters_column data_width="1/1″][cmsmasters_button button_link="https://nofanj.z2systems.com/eventReg.jsp?event=3451&" button_target="blank" button_text_align="center" button_font_weight="normal" button_font_style="normal" button_border_style="solid" animation_delay="0″]Register[/cmsmasters_button][/cmsmasters_column][/cmsmasters_row][cmsmasters_row][cmsmasters_column data_width="1/1″][cmsmasters_text]
Thursdays, 6:30-8:30 pm – February 21st – March 21st (NOTE: Session 2 on Wednesday Feb 27, instead of Thursday – all others are Thursdays)
An introductory immersion course for budding herbalists
Have you been wanting to incorporate medicinal plants into your landscape, farm, or garden? Are you a budding herbalist looking to root deeper into your understanding of plant medicine? Not sure where to start? Join us for a five part series that will give you the guidance and know-how to begin your journey on the plant medicine path.
Plant medicine is both an art and science developed and refined over the course of human history, and interwoven into the myths, culinary traditions, and seasonal practices that comprise culture. Join herbalist and medicinal plant grower Lindsay Napolitano as we explore foundational concepts and practices in herbalism that inform how we grow, harvest, process, and utilize plants for health and therapeutic effect. This dynamic and interactive course will delve into the overlap of tradition and science as we chart the plant medicine path from the garden to the apothecary. We'll cover growing, harvesting, foraging, and processing techniques, and participants will have the opportunity to gain hands on experience crafting plant medicine. You'll leave this course with the knowledge base to grow, harvest, and craft natural plant based remedies to share with your friends and family, and so much more!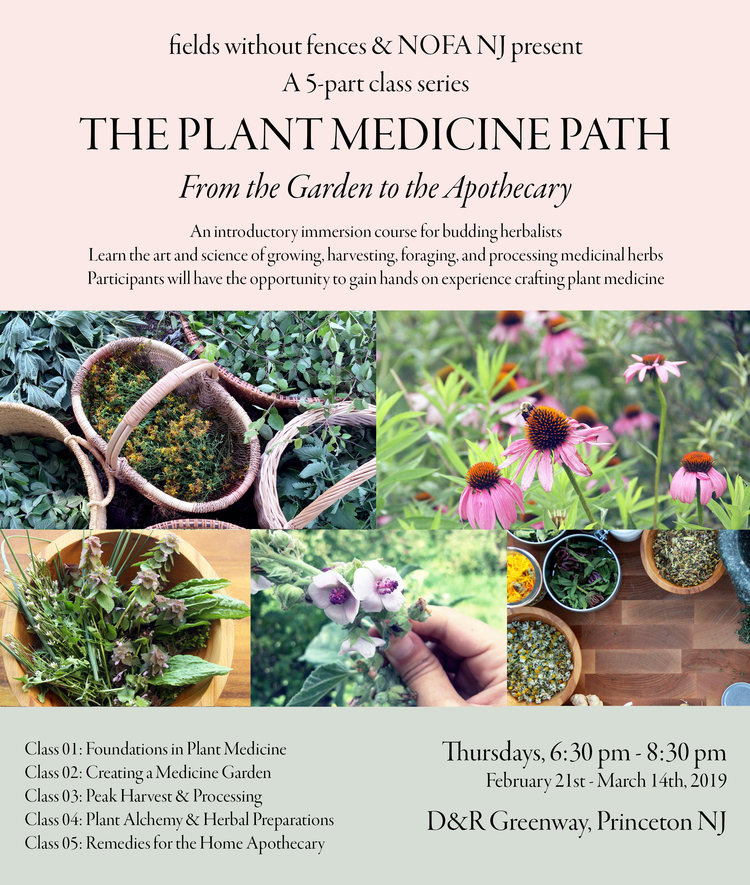 Some of what you'll learn in this course…
Plant medicine traditions * Cultivation methods for medicinal herbs * Harvest techniques for crafting powerful herbals * Plant medicine making how-to * Basic plant chemistry * Understanding plant energetics for holistic healing * Creating a plant based home apothecary
Class 01: Foundations in Plant Medicine
Healing Plants throughout human history
Ayurvedic, Chinese, Native American, and Western systems of plant based holistic healing
Herbalism in practice
Cultivating deeper relationship with the plant world
Crafting a functional Materia Medica
Class 02: Creating a Medicine Garden
Reading the elemental landscape
How environment influences the medicinal activity of plants
Permaculture approaches to organic gardening & farming
Container gardening
Wild gardens
Designing your medicine garden
Plant propagation
Class 03: Peak Harvest & Processing
Anatomy and lifecycle of a plant
Seasonal Harvesting Guidelines
Tools, techniques, and approaches for harvesting bark, shoots, leaves, flowers, seeds, and roots.
Foraging & Wildcrafting
Drying, Preserving, & Processing the herbal harvest
Class 04: Plant Alchemy & Herb Preparations
Kitchen Medicine & Herbal Culinary Traditions
Introduction to plant chemistry
Sourcing ingredients
Basic formulations for creating Herbal Infusions, Decoctions, Tinctures, & Oxymels
Herbal Body Care formulations for Poultices, Infused Oils, Balms, & Salves
Hands on medicine making!
Class 05: Remedies from the Home Apothecary
Herbal Approaches to health & wellness
Understanding Plant Energetics & Herbal Actions
Art of herbal formulation
Building A Home Apothecary
Practical Herbal Remedies
Lindsay Napolitano is an herbalist, farmer, artist, and permaculture designer living and working within the fields and forests of the Delaware River Watershed. She is the co-founder of Fields Without Fences, a forest garden farm and permaculture design service. In collaboration with the natural world she designs, cultivates, and tends wild gardens and woodlands while growing and crafting plant medicine for her extended community. Combining a love of story, myth, metaphysics, and ecology, Lindsay weaves an inspired narrative throughout her teachings on the subjects of herbalism, permaculture, and agroecology. She is a practicing clinical herbalist and writes professionally on subjects including herbalism, permaculture, and environmental renewal. You can usually find her outside, aiding and abetting the plants in their ceaseless quest for world domination.
[/cmsmasters_text][/cmsmasters_column][/cmsmasters_row]