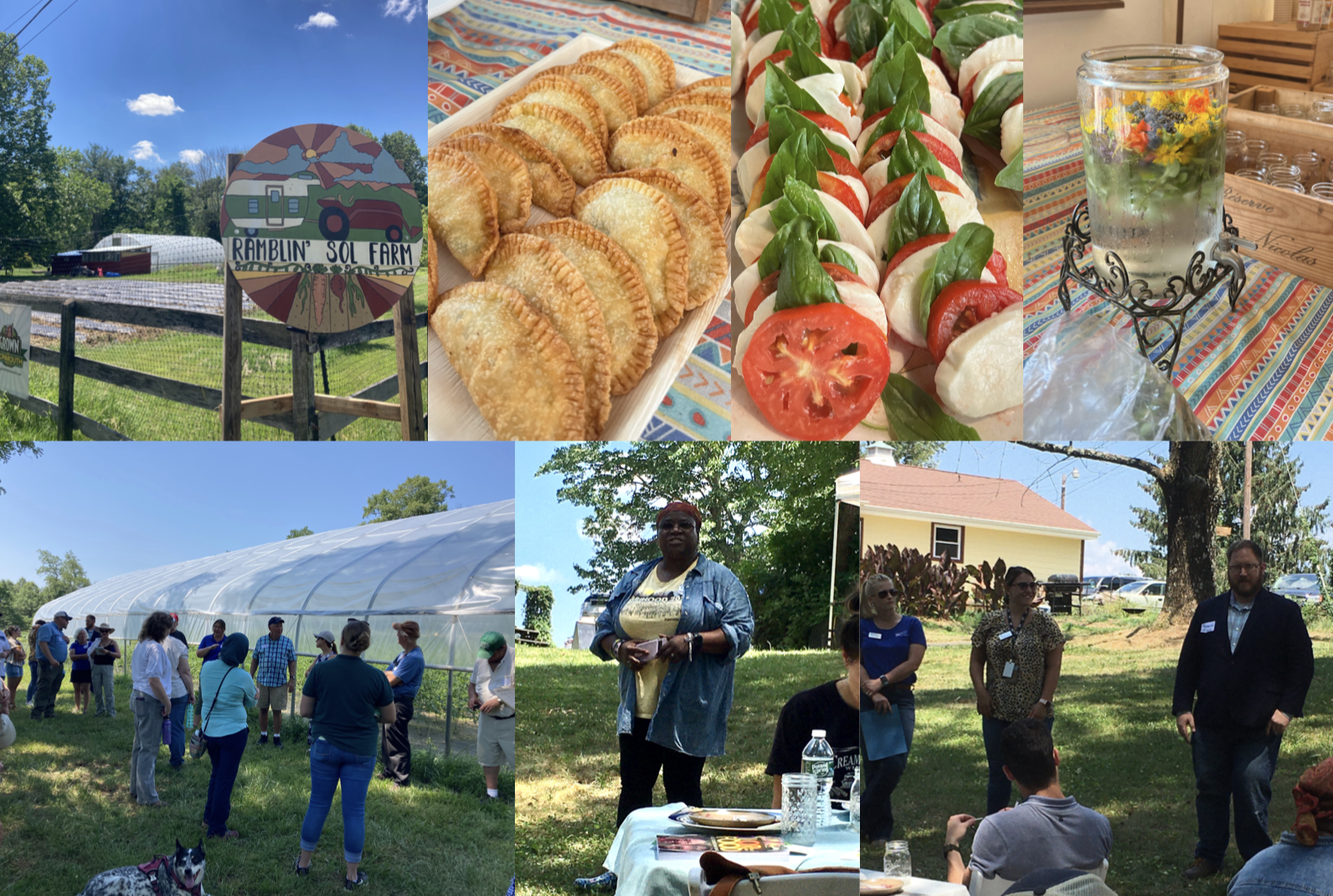 The Farm Bill is America's most impactful and important piece of legislation, affecting farming, food systems, food access, conservation, and much more. Being so large and complex, many only view the farm bill in a basic sense: Congress deliberates and agrees on legislation (or not) and, if properly funded, monies are authorized for SNAP, food access, and farming programs. However, the impact of Farm Bill outcomes extend far beyond the big picture and trickles down into the resources that many farmers rely on to support their business, steward their land, and feed their communities. View NOFA NJ's short Farm Bill Overview.
Through two grants awarded by NSAC and NHSPN, the 7 NOFA Chapters have collaborated on preparing for each state to host a Farm Bill Field Day, with the hope of informing Members of Congress, State Legislators, and other representatives and stakeholders about the needs of farmers and the food system relating to Farm Bill programs. We recognize that many farmers aren't always familiar with how the Farm Bill works and thought it prudent to focus on the programs, resources, and partner organizations that are within our reach, reviewing the Farm Bill with a focus on local impacts.
Our Farm Bill Field Day took place at Ramblin' Sol Farm in Cream Ridge, NJ, and Hannah and Joe were incredible hosts and partners in this event. Two hard-working, experienced, and community-oriented farmers, Hannah and Joe have experienced and are currently navigating many of the challenges facing farmers today, and their farm offered a shady retreat from the intense July heat we've been experiencing. An incredible lunch was prepared by Tamara of Perfect Blends and featured empanadas, vegetable dishes, small bites, herbal lemonade and a blueberry pie, all made with produce from Ramblin' Sol and nearby Chesterfield Organic Orchards.
Along with over a dozen farmers, we were joined by NJ Department of Agriculture, NJ NRCS, USDA Farm Service Agency, NJ Farm Bureau, North Jersey RC&D, NJ Audubon, NJ Food Democracy Collaborative, and Outdoor Equity Alliance. Also in attendance were representatives from the offices of U.S. Representative Andy Kim and NJ Assemblyman Ron Dancer.
Among various topics, attendees brought up the following needs:
Increased funding for farm infrastructure (well, irrigation, water treatment, deer fencing, high tunnel, greenhouse, cold storage)
Increased technical support for organic farmers and increased accessibility to established resources
County Extension staff should include organic/regenerative specialists
Tailoring available resources to better-align with the schedule of farmers (too much paperwork to do in the busy season) and adjusting program rules to reflect the realities of farming (e.g. many programs require the farmer to own their land in order to participate)
Funding for programs that help small farms pay fair wages to skilled workers or individuals interested in on-farm training/internships (especially for trainees/workers considered to be socially disadvantaged)
Funding for programs that help beginner farmers afford to rent/lease to own land from retiring farmers
Increased representation and resources for livestock producers, including increased local processing
Need for equipment-sharing programs and bulk purchase programs
Additional resources shared by attending partner organizations included: