NOFA NJ Farmer Wellness Initiative
Modern food and agriculture systems pose innumerable challenges to farmers and farm workers. Compared to other occupations and industries, today's farmers are dealing with disproportionate levels of stress, anxiety, depression, and financial strain. New Jersey is currently without any tangible programs or resources specifically committed to supporting the mental health and overall well-being of NJ Farmers. To answer this need, NOFA NJ is eager to support our farming community through the establishment of the NOFA NJ Farmer Wellness Fund. If you are a farmer in need of support, check out the resources at the bottom of this page or contact NOFA NJ at (908) 371-1111
Current Progress:
$5,800/$25,000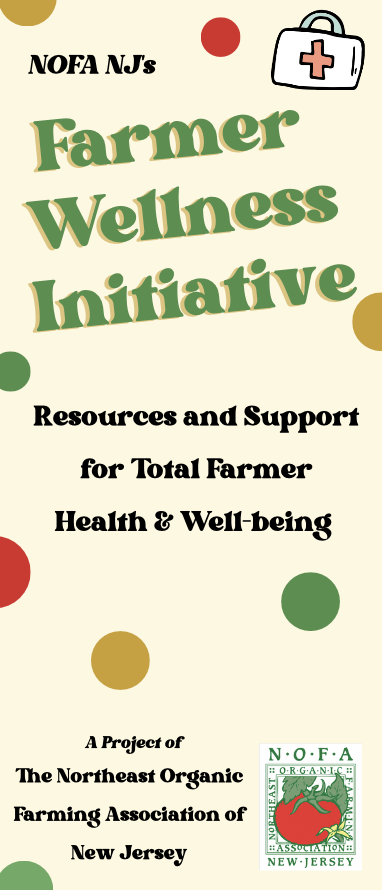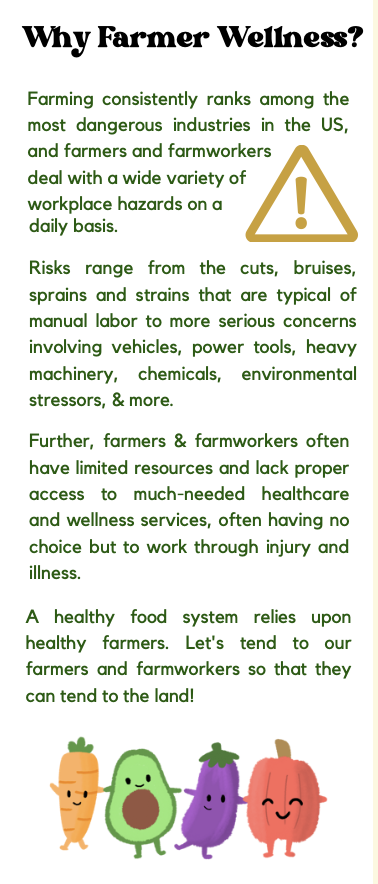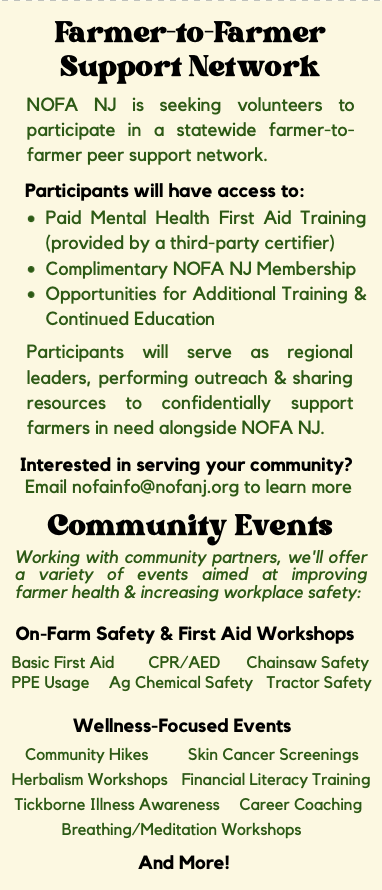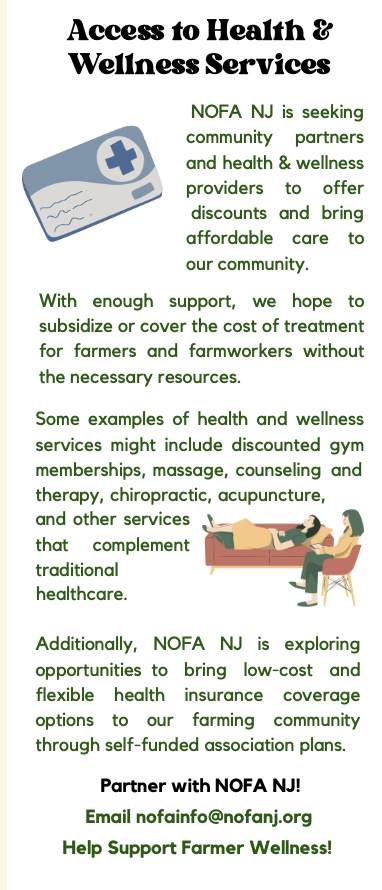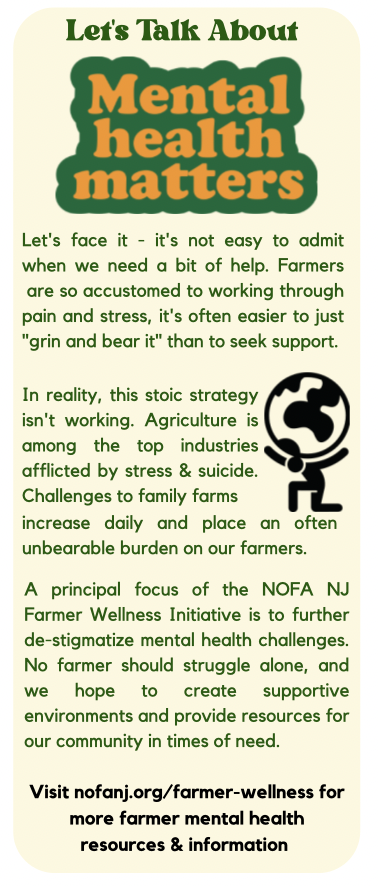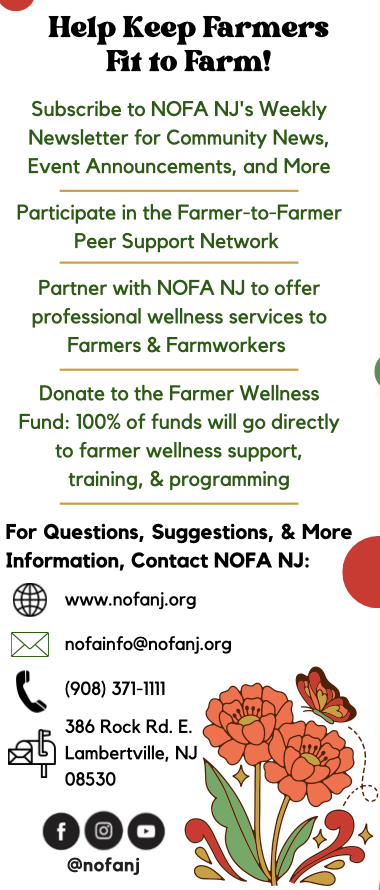 Below you will find additional resources related to health and wellness that are relevant to farmers, agricultural workers and food system professionals, from skin cancer information to farm safety guides.
Agriculture & Disabilities
About the Farmer Wellness Fund
After the loss of NOFA NJ Member and Farmer Dan R., we realized that resources to support farmers and growers in NJ were severely lacking. With initial support and generosity from Dan's Lambertville/New Hope community, NOFA NJ was able to launch the Farmer Wellness Fund in Summer 2022.