Finding Your Markets for Niche Berry Crops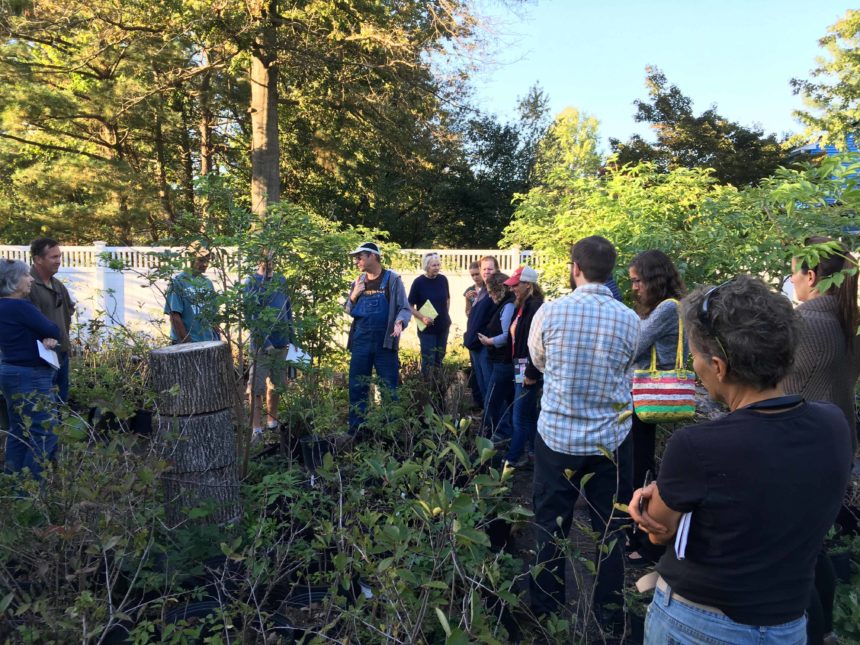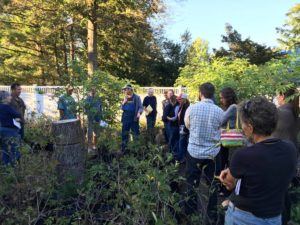 On October 18, NOFA-NJ held another workshop in a series on small-scale berry production.  All of the niche berry classes we have held this year have been fully-subscribed with waiting lists, indicating strong interest in the cultivation and sale of such varieties as gooseberry, elderberry and aronia berry (pictured).   Attendees have a range of reasons for their interest from wanting to grow something that reminds them of another time in their lives to growing foods with high antioxidant properties.  What everyone can agree upon is that niche berry markets are more favorable to small growers than the supermarket berries like blueberries and strawberries.
Finding attractive markets and then supplying them reliably are challenges, which is the reason behind efforts by NOFA-NJ, Pitspone Farm and others to organize a central New Jersey berry cooperative.  By working together, local berry growers can help each other access larger buyers that they might not otherwise be able to satisfy, among other benefits.   If you have interest in learning more, please contact NOFA-NJ via the "Contact" page on our website.