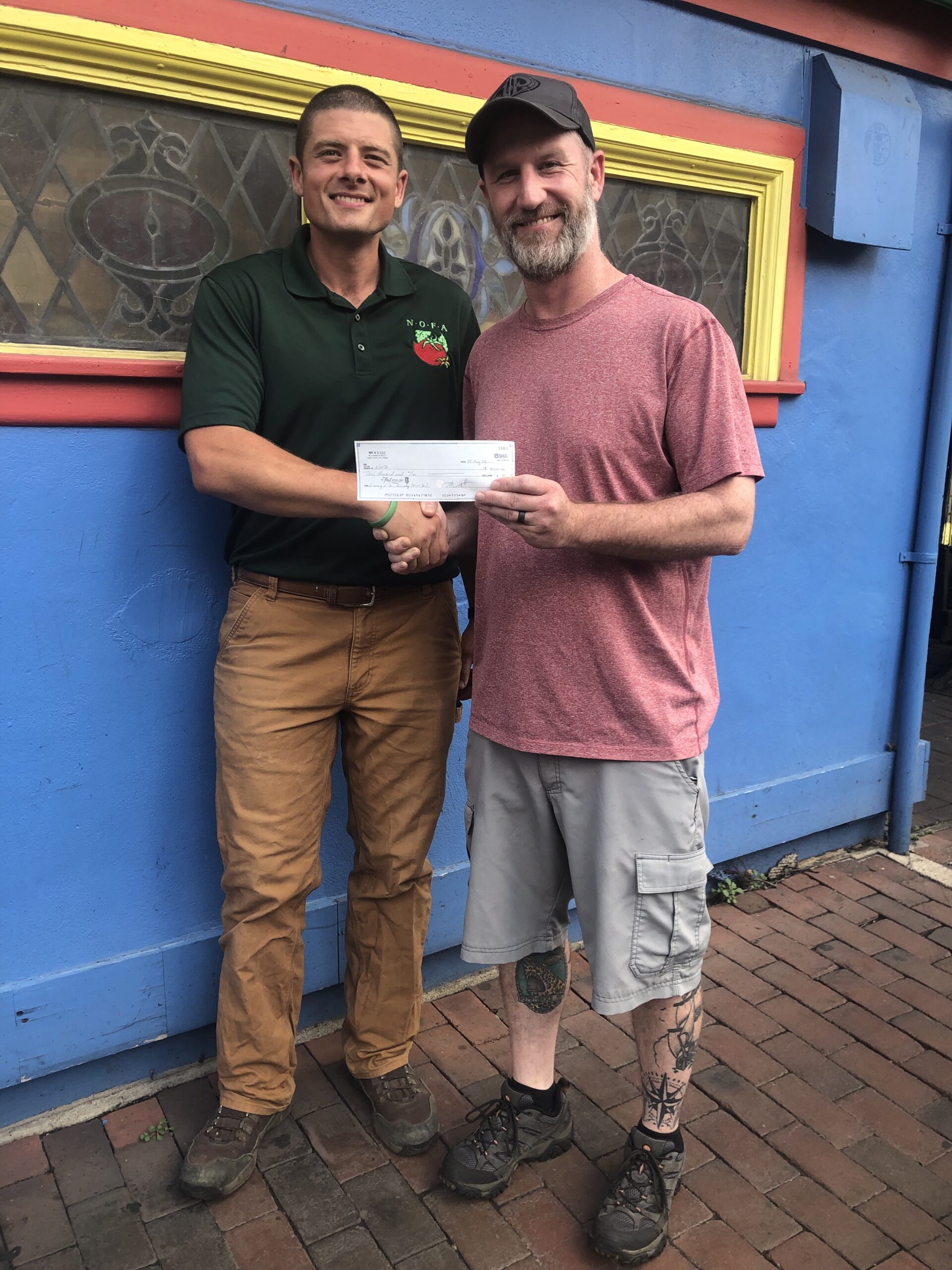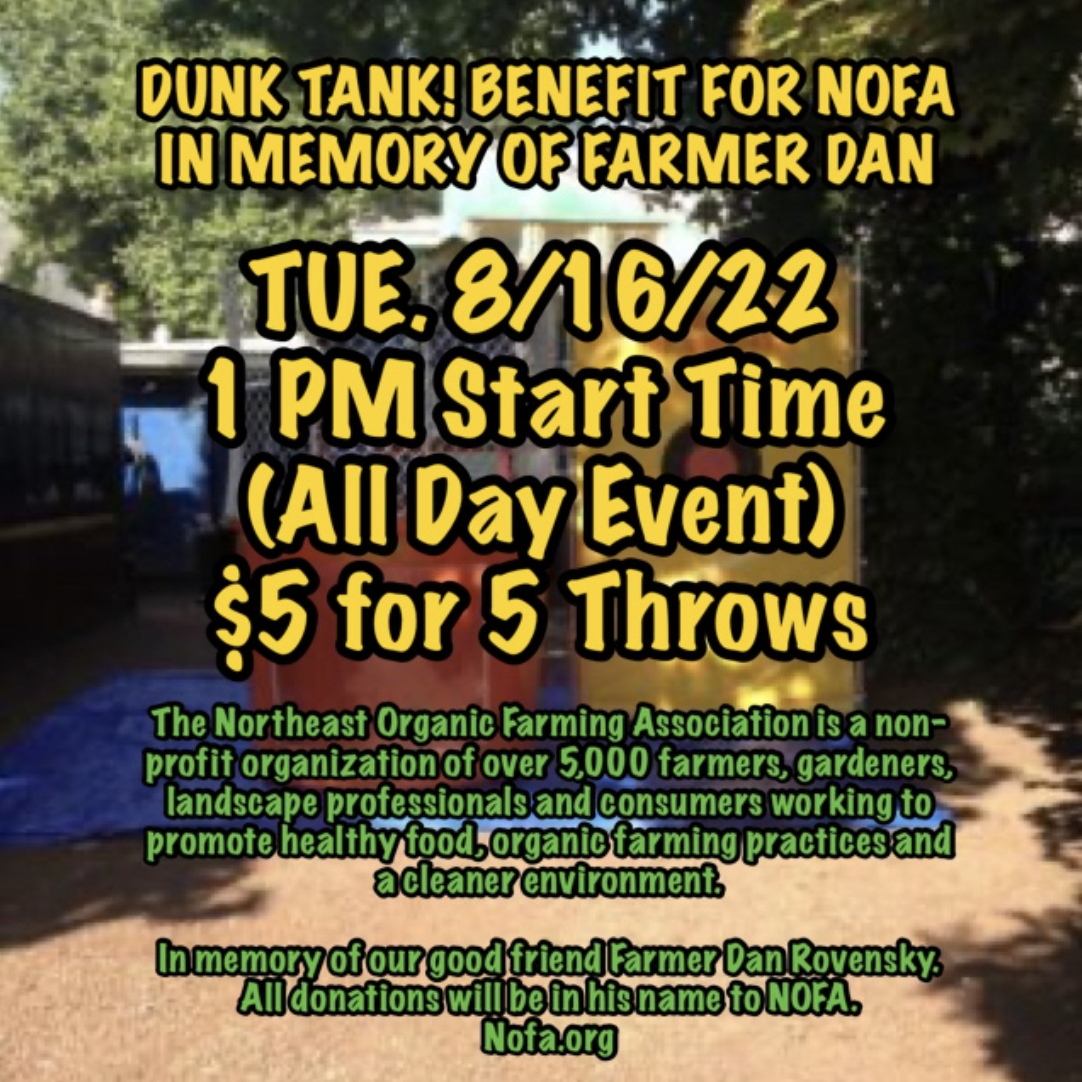 John & Peter's & Lambertville/New Hope Community Raise $3k for NOFA NJ
Earlier in August, John and Peter's hosted the Lambertville and New Hope community for a benefit to honor our late friend Dan Rovensky. Rovensky was a NJ Organic Farmer, a NOFA NJ Member, and was loved by many for his unforgettable, fun-loving, and giving spirit. With a dunk tank provided by John and Peter's, beer donated by Iron Hill Brewery, and stickers and pins for sale featuring Rovensky's farm logo, the community was able to raise $3,000 to support NOFA NJ.
In turn, NOFA NJ is establishing a Farmer Wellness Fund in honor of Dan Rovensky, and a Farmer Happy Hour and Farm & Foodie Trivia event is scheduled for October 11, 2022 at John and Peter's. The happy hour event will serve as the kick-off for the fund, which hopes to help farmers cover a portion of their costs associated with wellness and mental health services.
Despite the necessity of farming and the absolute need for resilient food systems, farmers and farm workers are often unable to receive the treatment they deserve, working through pain, injuries, and anxieties just to make ends' meet. Personally, I recall working through hip, back, and shoulder injuries while at Sandbrook Meadow Farm from 2015-2018. Uninsured and next to broke, I couldn't afford to take time off and certainly couldn't afford to seek medical treatment.
Many farmers and farmworkers ride the fine line between qualifying for medicaid and earning too much, even though agriculture "ranks among the most hazardous industries… Farmers are at very high risk for fatal and nonfatal injuries" (CDC). Further, access to mental health resources is even more bleak for farmers. According to the American Psychological Association, an American Farm Bureau Federation survey showed that 2 in 5 farmers/farmworkers (46%) say it is difficult to access a therapist or counselor in their local community. The 2019 survey also revealed that a majority of farmers/farmworkers agree cost of help or treatment (87%), embarrassment (70%), and awareness of mental health (65%) would be an obstacle if they were seeking help or treatment for a mental health condition.
Our farmers need a better system, better options, and more support, as we rely upon them to fill our fridges and stock our shelves. NOFA NJ continues to push for a solution, engaging with legislators, stakeholders and healthcare providers, seeking an answer to this issue. In the interim, we're working to fundraise and offer financial support to farmers in NJ who lack the means to access the wellness services they need. Learn more and help NOFA NJ support the health of Garden State farmers by donating to the Farmer Wellness Fund.