In 2021 and 2022, NOFA NJ has been participating in a grant project with NSAC (National Sustainable Agriculture Coalition) funded by the William Penn Foundation. The goal of the grant is to: design an assessment process for evaluating: usage rates of core NRCS programs within partners' farmer stakeholder base, farmers' perceived barriers to access, and farmers' interest in highest-impact practices supported by NRCS programs.
In 2021, NSAC coordinated the creation, distribution, and analysis of farmer surveys to collect feedback on key NRCS program usage. In 2022, NOFA NJ and PASA are creating two "case studies" of farms who have successfully utilized NRCS programs on their farms. Our first case study is on Gorgeous Goat Creamery in Stockton, NJ, and NOFA NJ Communications Director Tony was recently on-site to document their stewardship work via camera, microphone and drone!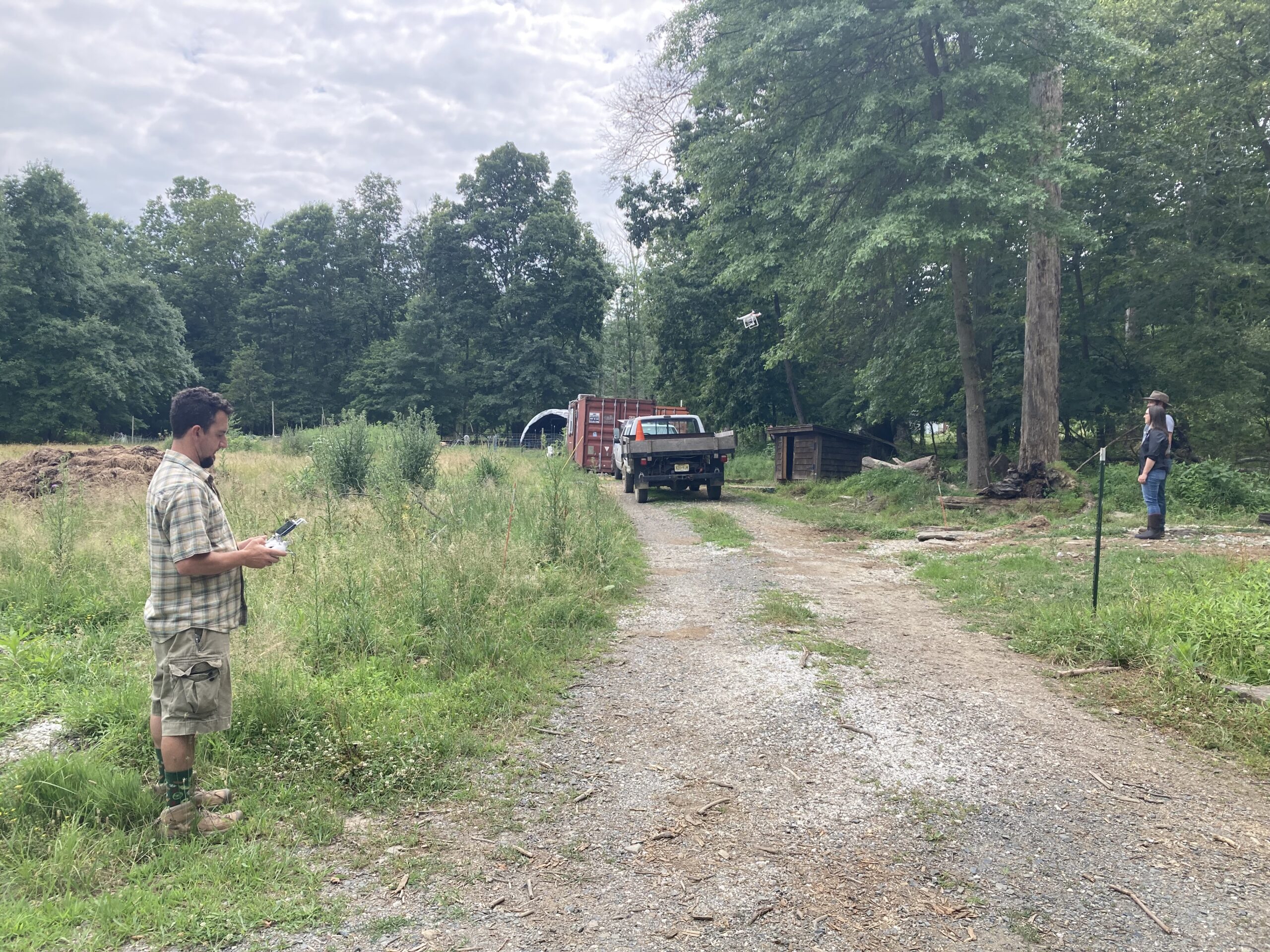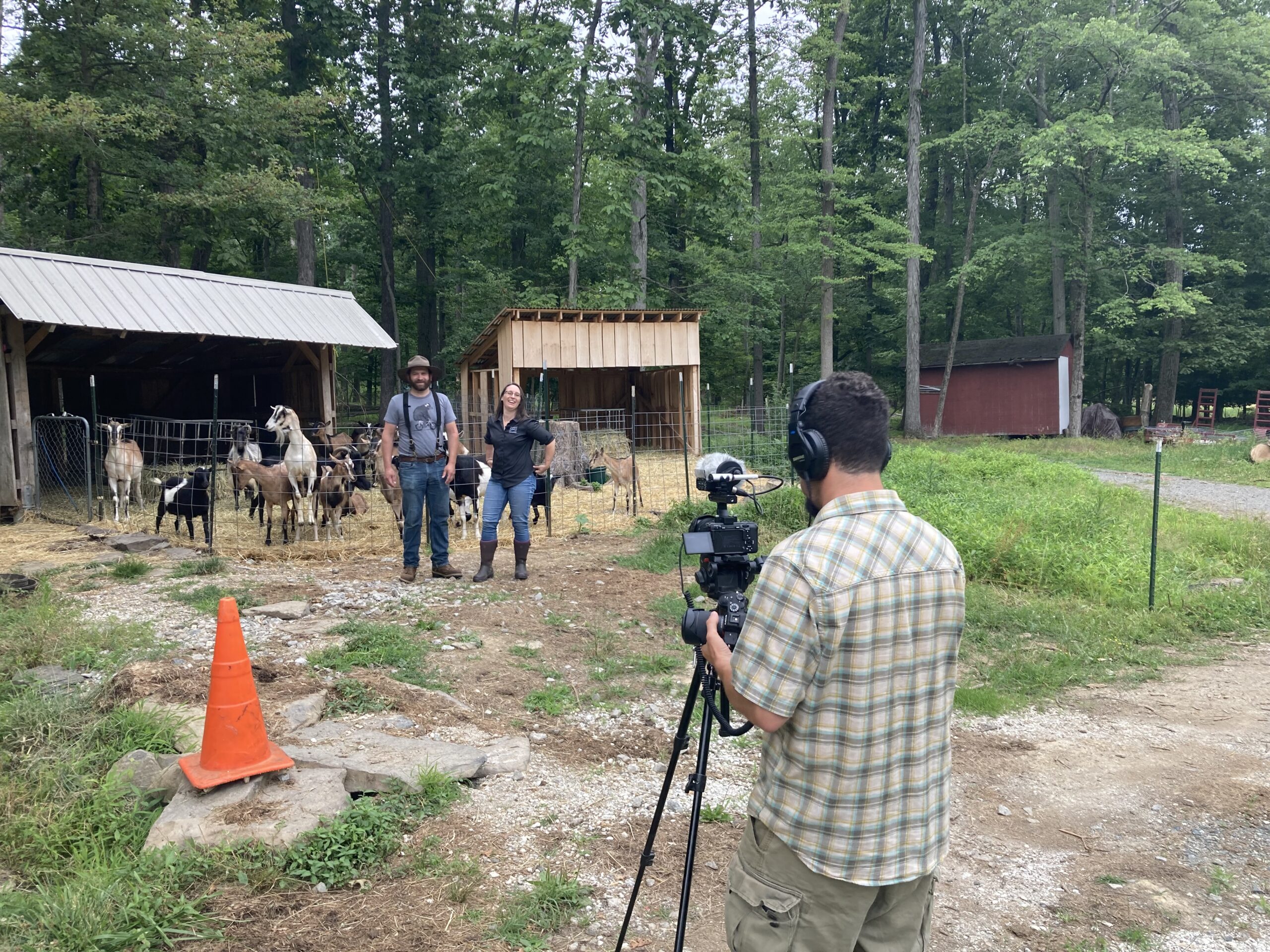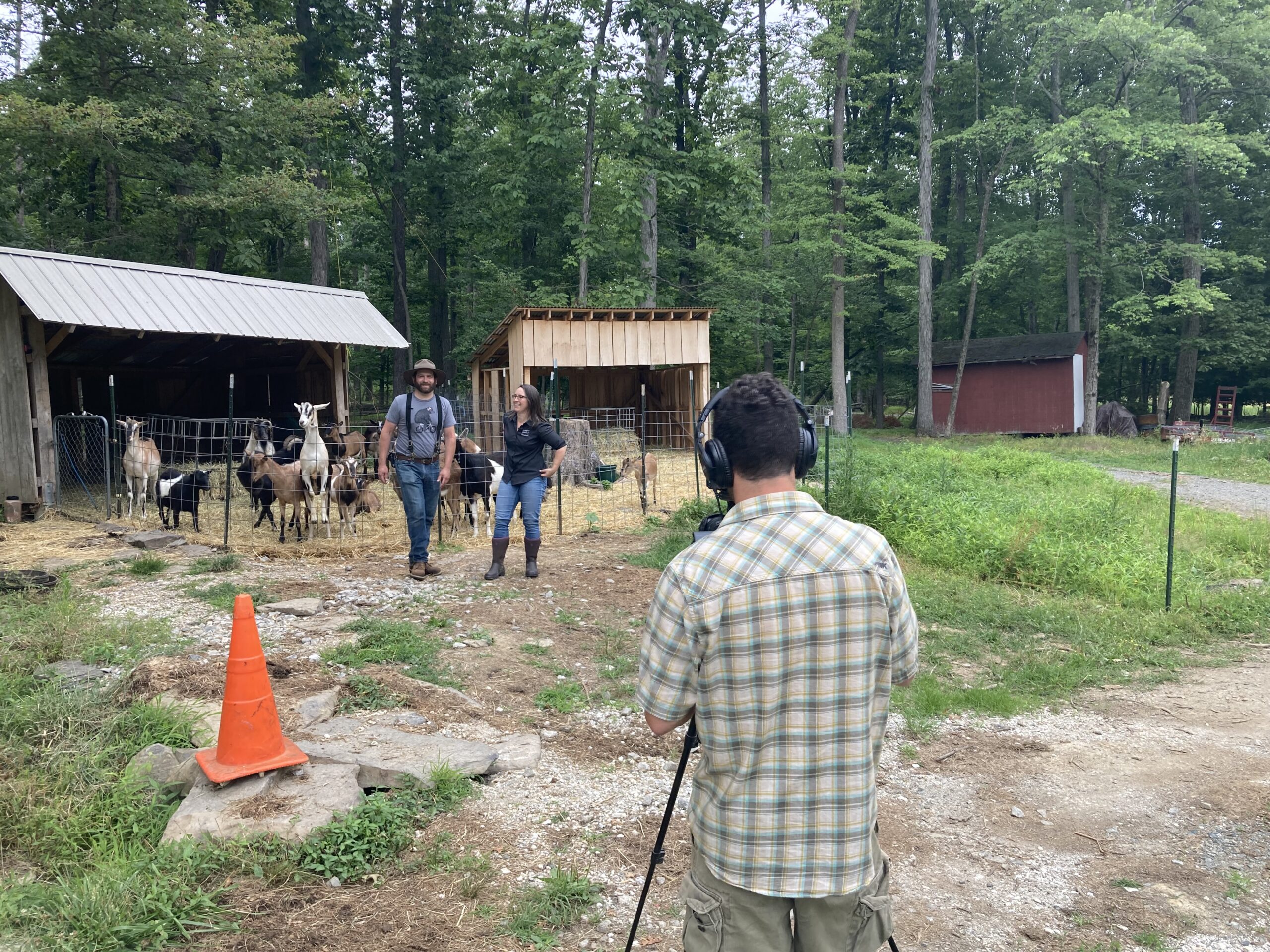 Footage of the Drone (but not the drone footage – yet!)
Check back later for more progress updates surrounding this project.