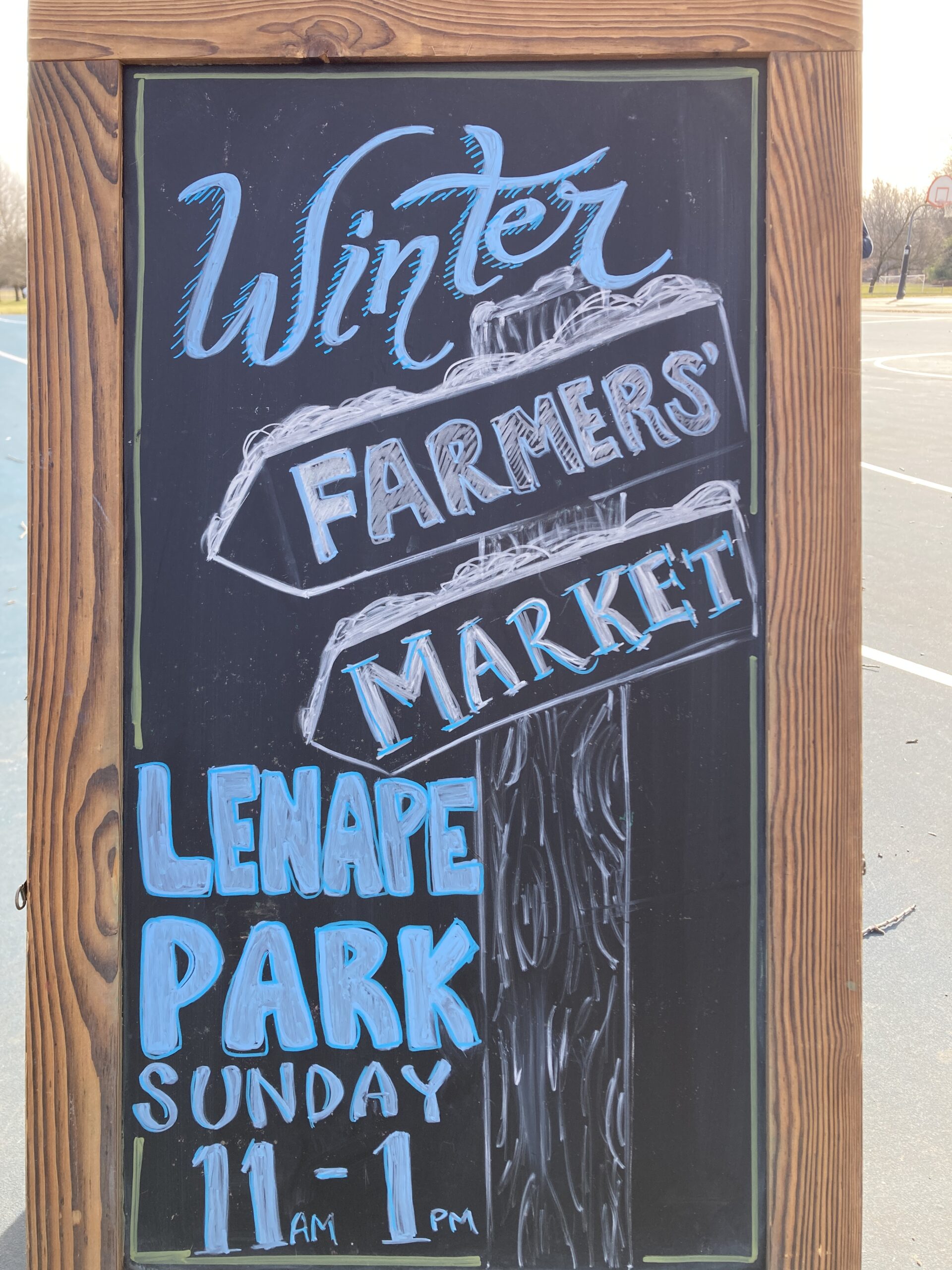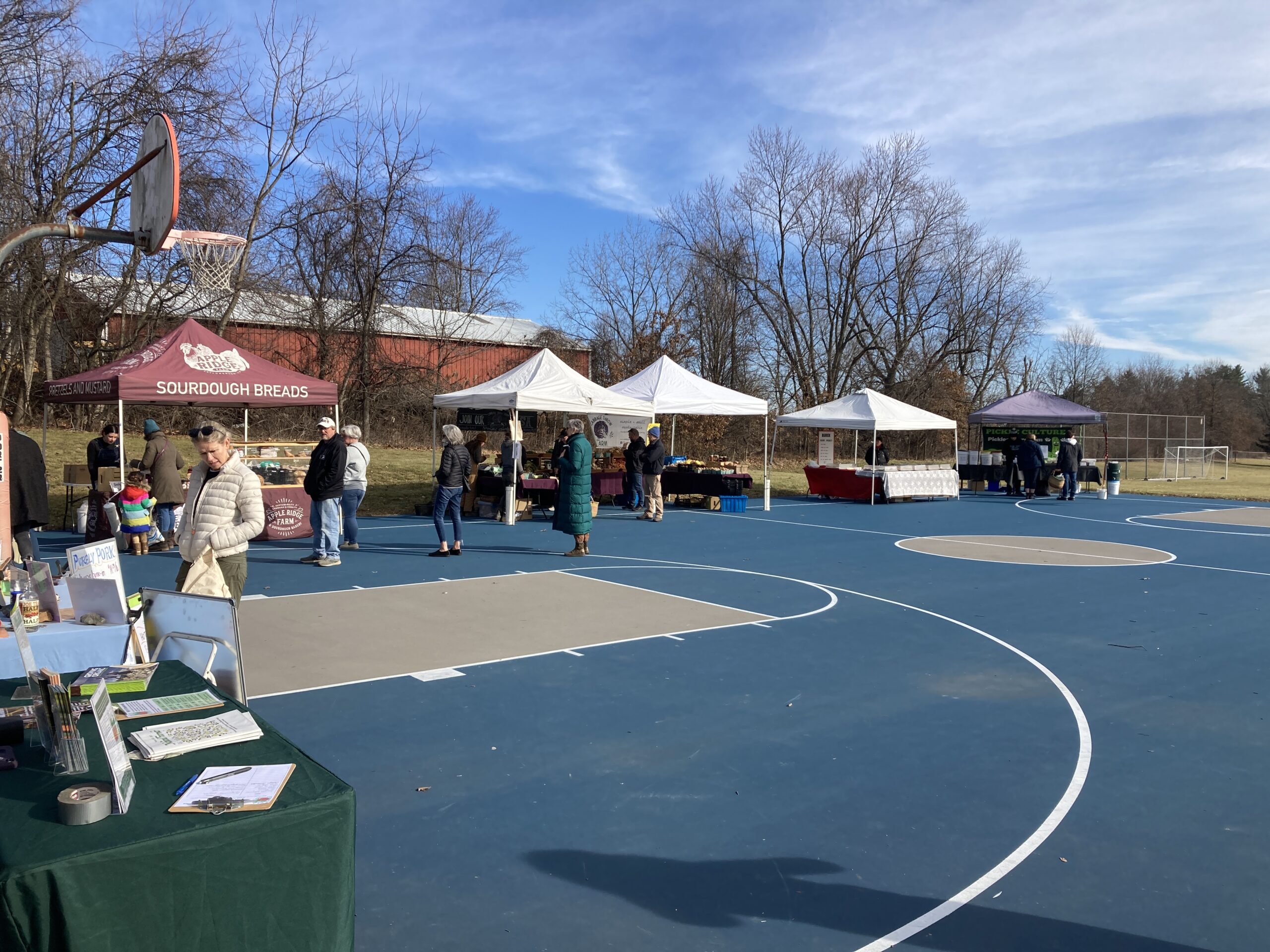 Throughout November, December and January, NOFA NJ worked to support several farms and market vendors in danger of losing important winter revenue. When it was announced that a local community farmers market was to be canceled for the 22-23 Winter Season, NOFA NJ stepped in to find a solution, especially as two of the affected vendors are NOFA NJ Members.
This past Sunday, efforts to launch a temporary market for these vendors paid off with great attendance, beautiful weather, and happy farmers at the Winter Farmers Market at Lenape Park! Held every other Sunday, January through April, the market features local producers Cabbage Throw Farm, Comeback Farm, Two Barn Farm, Purely Farm, Apple Ridge Farm, Pickle Culture, and Burek By Zeni.
To coordinate this, NOFA NJ went before the Raritan Township Committee, who created a municipal resolution to allow for the temporary market to be held. With lots of paperwork and the timely filing of permits and applications, final preparations were made just in time for the first market on January 8th. We'd like to thank Raritan Township for their support and dedication to our local farmers as well as Dean and Emily of Cabbage Throw Farm for stepping up and partnering in this effort!
For more details, visit the market page and subscribe to the Cabbage Throw Farm Newsletter for updates!
The market is located at 114 Sergeantsville Road, Flemington, NJ 08822 and market hours are from 11AM – 1PM.
The market will run on the following dates, weather permitting: 1/22, 2/5, 2/19, 3/5, 3/19, 4/2, 4/16