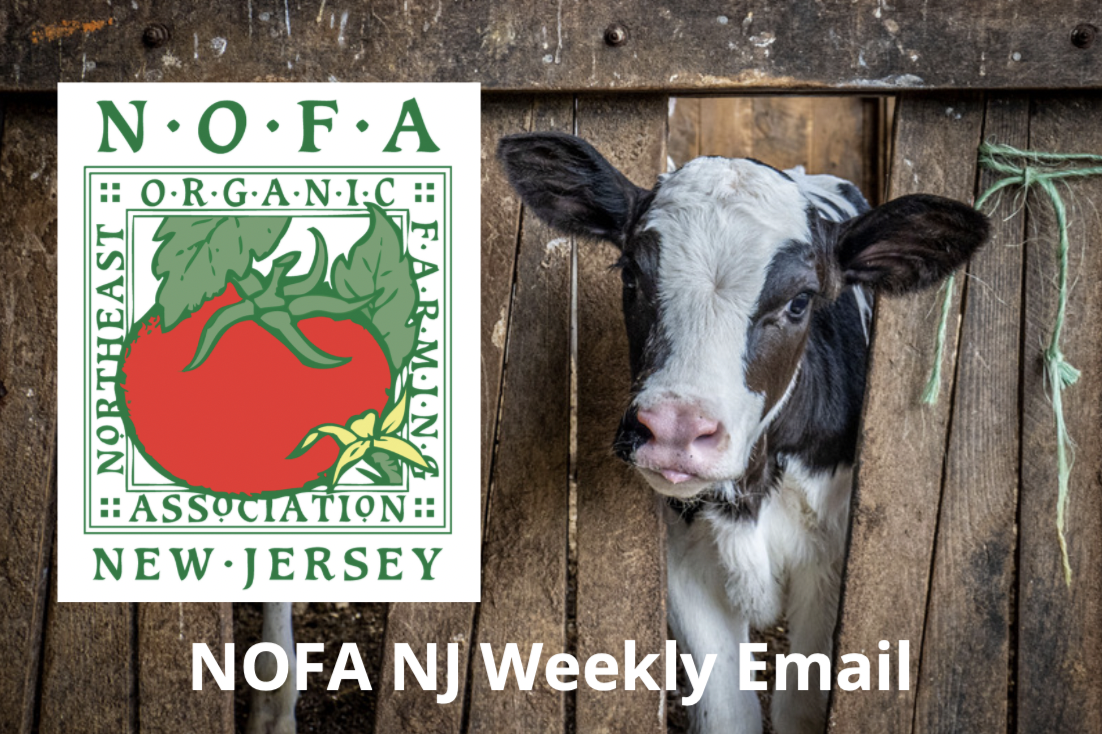 Upcoming NOFA NJ Events:
TONIGHT – 6/13, Underground Supper Club Potluck (7PM): Join NOFANJ for a community potluck at Foodshed Alliance's SAgE Farm. We'll be cooking over the fire, enjoying live music and connecting through food. Add a dish to the spreadsheet, bring a chair and find more information Here
6/18, Gorgeous Goat Farm Tour & Product Tasting (3-5 PM): Join NOFA NJ for a farm tour & dairy product tasting (cheese, milk, and yogurt) at Gorgeous Goat Creamery in Stockton, NJ! Register Here
6/25, Homesteading Workshop & Social Hour (4-7PM): Join NOFA NJfor a tour of two homesteading operations: Wildflower Farm in Pennington, NJ and Firefly Homestead in Hopewell, NJ. The tours will be followed by a social hour with small bites and refreshments. Register Here

NASS (National Agricultural Statistics Service) is seeking for farmers who have not been counted by the census to do so by June 30. Make sure you are counted and help us show our strength in numbers! Register Here
Chesterfield Organic Orchards & NJ Farm Bureau are co-hosting a FREE workshop for on-farm composting (June 28, 8:30am – 12:30pm) in Chesterfield Township. Workshop participants will learn how to safely and efficiently compost manure, wood chips and/or tree leaves. ASP optimizes the composting process; can be a cost-saving alternative to expensive commercial fertilizers. Supported with a SARE grant with assistance from NJDA and Rutgers Cooperative Extension. Email Research Associate Ashley Kerr(akerr1132@gmail.com) to register
Edible Jersey just released their 2022 Farmers' Market Guide! Check out the fantastic markets NJ has to offer, presented by county, and shop and support community farmers markets all season long! View the Guide
Outdoor Equity Alliance jis hosting a Juneteenth Black Farmers Market, partnering with several amazing food and farming organizations. The event will be held on June 18th from 12-6pm at Mill Hill Park in Trenton, NJ. View the Flyer

Rutgers Cooperative Extension is currently accepting applications for the Somerset County Agricultural Agent position. This is a tenure tracked faculty position focused on commercial agriculture including production, marketing, business management, and on-farm food safety Learn More & Apply
CATA is currently accepting applications for multiple positions, including Youth Food Justice Organizer, Full-Time Organizer/Administrative Assistant, and Part-Time Organizer in Chester County, PA. Learn More & Apply
Hunterdon Land Trust is seeking a Director of Administrative & Social Affairs.This position is responsible for administrative duties to ensure efficient office operations but also plays a critical role in fundraising and outreach activities. It is expected to be full-time at approx. 32-40 hours per week. Learn More & Apply
Post & View More Opportunities on NOFA NJ's Classifieds Page

Ramblin' Sol Farm
Ramblin' Sol Farm is a Certified Organic diversified CSA & market farm situated on 8 acres in Cream Ridge, NJ. Growing food with a focus on community, Farmers Hannah and Joe produce mixed fruits, vegetables & herbs and partner with local producers to offer a wide range of options for their CSA membership.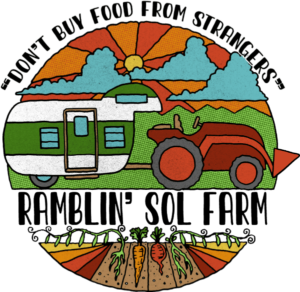 Check out Ramblin' Sol Farm's Website, Instagram & Facebook
Hannah & Joe are a breath of fresh air – a much needed breath of air, as good conversation is abundant when they are nearby. Incredibly resourceful and always community-minded, they are constantly making connections, offering resources, and advocating for the support and changes we need to see to ensure food security for our Garden State.
You can catch Ramblin' Sol Farm at the Brick Farmer's Market in Ocean County on Saturdays from 8:30am-1:30pm. RSF also hosts on-farm events, including Yoga classes, farm dinners, plant sales and more. Be sure to check out more at RamblinSolFarm.com. Support Local Farms!