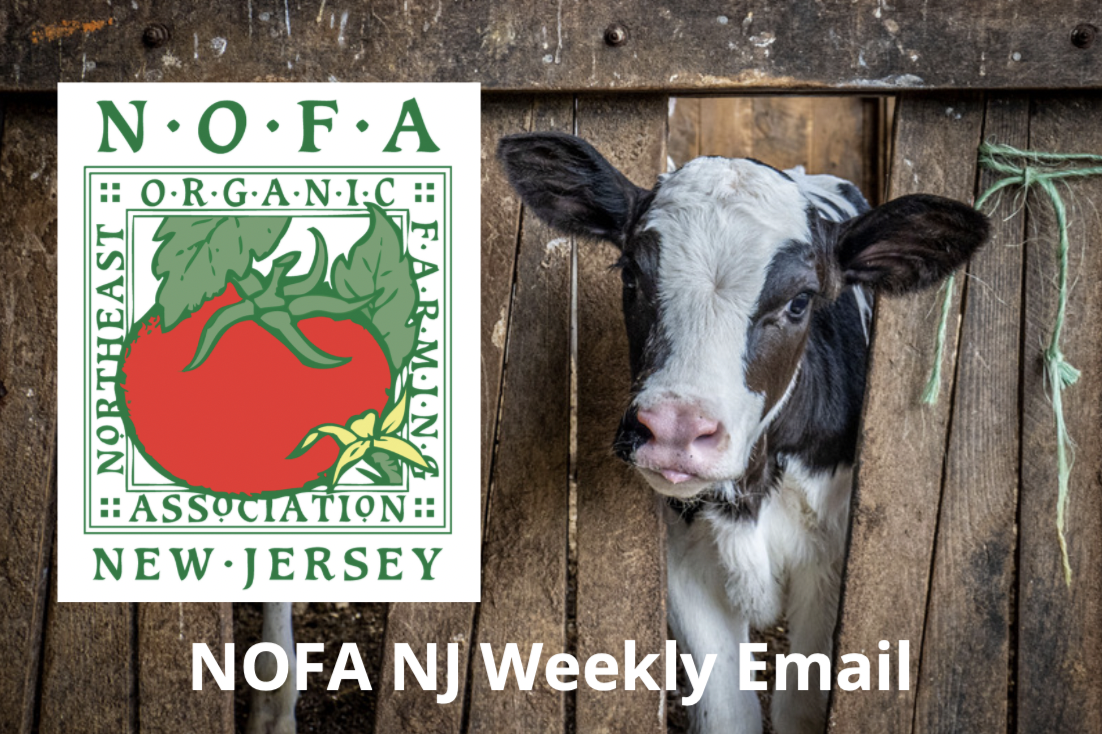 Upcoming NOFA NJ Events:
6/22, Summer Solstice at NorthSlope Farm (5-10PM): Join us to recognize the most significant power in our lives, the Sun and our physical relationship to it. The Solstice celebration will be hosted by NOFA NJ Board President Mike Rassweiler at NorthSlope Farm in Lambertville, NJ (386 Rock Road E., Lambertville, NJ); come for a casual evening, make friends, connections, and community! Find more details at NorthSlopeFarm.com or call Mike at (609) 647-9754
6/25, Homesteading Workshop & Social Hour (4-7PM): Join NOFA NJfor a tour of two homesteading operations: Wildflower Farm in Pennington, NJ and Firefly Homestead in Hopewell, NJ. The tours will be followed by a social hour with small bites and refreshments. Register Here
6/29, NOFA NJ Monthly Organic Open House (8:30-9:30AM): NOFA-NJ's Monthly Organic Open Houses are free events open to the public and are held on the last Wednesday of each month from 8:30AM – 9:30AM. The Open Houses are designed to offer an open, informal space for the community to gather, share knowledge and resources, solicit advice and suggestions from fellow farmers, and discuss relevant news and community updates. Register Here

NASS (National Agricultural Statistics Service) is seeking for farmers who have not been counted by the census to do so by June 30. Make sure you are counted and help us show our strength in numbers! Register Here
Chesterfield Organic Orchards & NJ Farm Bureau are co-hosting a FREE workshop for on-farm composting (June 28, 8:30am – 12:30pm) in Chesterfield Township. Workshop participants will learn how to safely and efficiently compost manure, wood chips and/or tree leaves. ASP optimizes the composting process; can be a cost-saving alternative to expensive commercial fertilizers. Supported with a SARE grant with assistance from NJDA and Rutgers Cooperative Extension. Email Research Associate Ashley Kerr(akerr1132@gmail.com) to register
Organic Farmers Association Annual Meeting Join OFA Wednesday, June 22 at 7pm ET for a short review of OFA's work in 2021 and their outlook for 2022. Then, engage with ORGANIC FARMER and USDA Under Secretary of Agriculture for Marketing and Regulatory Programs, Jenny Lester Moffitt for a lively conversation about her family's California organic farm, how she got involved in government, and why it is important for organic farmers to get involved in policy!.Register Here

Flocktown Farm
is seeking a Sourcing Manager for their Certified Organic CSA operations. Responsibilities of the sourcing manager include: finding new and exciting products, calling and emailing suppliers to place weekly orders, reviewing weekly price lists sent by vendors, coordinating pickup and delivery of sourced items, inventorying and organizing sourced items, preparing sourced items for pack, and assisting in the wash barn as needed. 
Learn More & Apply
CATA is currently accepting applications for multiple positions, including Youth Food Justice Organizer, Full-Time Organizer/Administrative Assistant, and Part-Time Organizer in Chester County, PA. Learn More & Apply
Post & View More Opportunities on NOFA NJ's Classifieds Page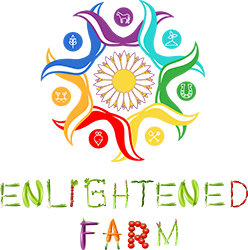 Check out Enlightened Farm's
Website
, 
Instagram
&
FacebookEnlightened Farm
Enlightened Farm is a non-profit farm working to support the recovery of land and people through a variety of engaging programs. Located in Egg Harbor City, NJ, EF is a key component of The Hansen Foundation, an organization with a vision to "transform the body, mind, and spirit for sustainable recovery and wellness".
Enlightened Farm is committed to providing local and organic produce to their partners at Enlightened Solutions Main Campus, Enlightened Solutions Detox, and Serenity Houses.  EF produces organic vegetables, herbs, flowers, and eggs through the lens of environmental stewardship using regenerative agriculture practices. In addition, EF conducts job training, therapy, and community-service programs focused around sustainability, horticulture, and agriculture.
You can Enlightened Farm at the Ventnor City Farmers' Market in Atlantic County on Fridays from 8:30am-12pm until September 2nd. Stay connected with Enlightened Farm for more information regarding their seasonal community events, and make sure to Support Local Farms!