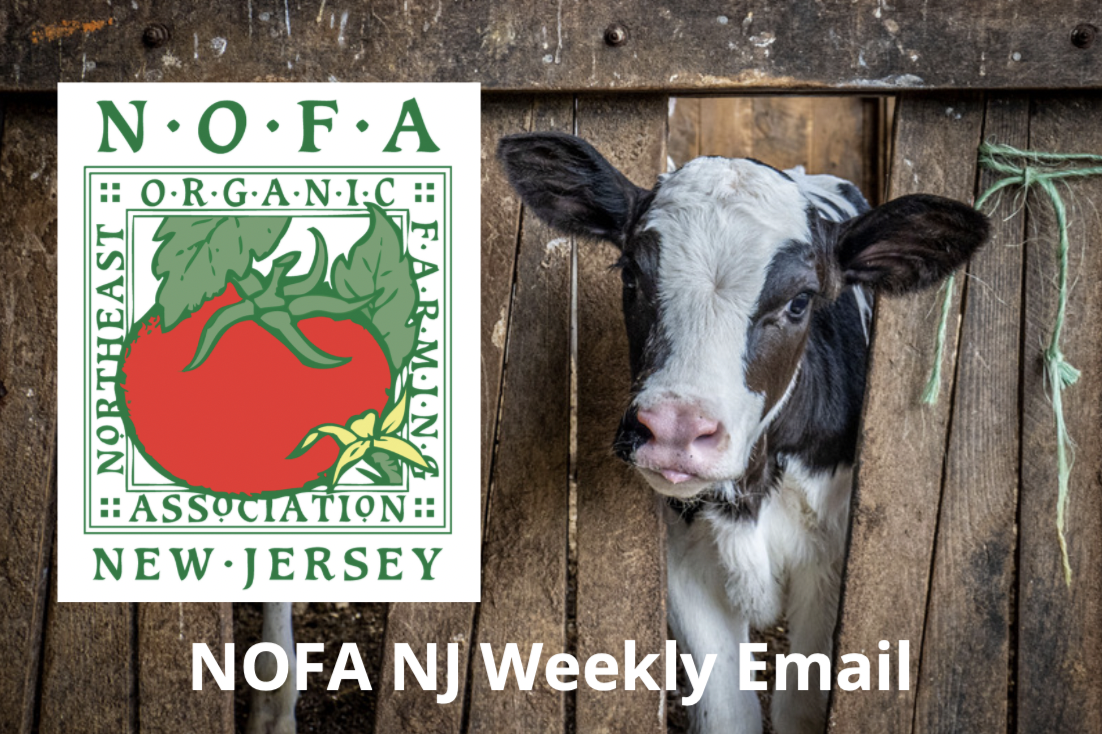 Upcoming NOFA NJ Events:
6/29, NOFA NJ Monthly Organic Open House (8:30-9:30AM): NOFA-NJ's Monthly Organic Open Houses are free events open to the public and are held on the last Wednesday of each month from 8:30AM – 9:30AM. The Open Houses are designed to offer an open, informal space for the community to gather, share knowledge and resources, solicit advice and suggestions from fellow farmers, and discuss relevant news and community updates. Register Here
Save the Date! Festomato Returns Saturday, 8/13: NOFA-NJ's celebration of the Jersey Tomato returns, this year hosted at Ironbound Farm in Asbury, NJ from 11AM – 5PM. Join us for all-day tomato tasting, live music, cooking demonstrations, Ironbound hard cider and much more. Details and registration to be announced next week!

Whole Earth Center in Princeton, NJ has been a leader in sourcing local organic produce from NJ growers for many years. Mike, WEC's Produce Department Manager, has been a driving force behind this effort since 2001 and is moving to New England. Thank You Mike for your commitment to local foods and for supporting our farming community for the past two decades. You will be sorely missed!
New Jersey Department of Agriculture has launched its #JerseyFreshIsBest social media contest! Participants have a chance to win $500 and help promote NJ farms. Learn More
NRCS NJ has released a Getting Started Guide to help guide farmers and landowners in utilizing NRCS programs. View the Guide
NASS – Get Counted! (National Agricultural Statistics Service) is asking farmers who have not been counted by the agricultural census to register by June 30. Make sure you are counted and help us show our strength in numbers!Register Here
USDA Farm Service Agency is now accepting applications for its FSCSC program. The Food Safety Certification for Specialty Crops programprovides financial assistance for specialty crop operations that incur eligible on-farm food safety program expenses related to obtaining or renewing a food safety certification in calendar years in 2022 or 2023. Learn More Here

Foodshed Alliance is hiring an Agricultural Conservation Specialist on a contractual basis funded by a grant from USDA NRCS. Foodshed Alliance is a nonprofit organization working to strengthen sustainable farming, increase access to local, healthy food, and protect the environment. Learn More & Apply
Hunterdon Land Trust is currently seeking an Executive Director. HLT is a 501(c)3 nonprofit organization whose mission is to preserve the integrity of rural landscapes in the Hunterdon County region by protecting and enhancing natural resources, and the cultural landscape of the historic Dvoor Farm, for public enjoyment and education. Learn More & Apply
Post & View More Opportunities on NOFA NJ's Classifieds Page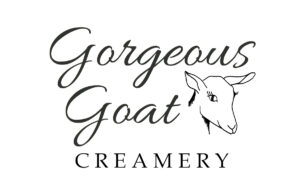 Check out Gorgeous Goat Creamery's Website, Instagram & Facebook
Gorgeous Goat Creamery
Gorgeous Goat Creamery produces pasteurized goat's milk in glass bottles, farmstead cheeses (including fresh goat cheese such as chèvre and feta), goat's milk yogurt, whey, buttermilk, and small-batch, handcrafted goats milk soap. Located on 17 wooded acres, Gorgeous Goat Creamery's focus on regenerative forestry and land-management practices also allows for the production of milled lumber, timber fuel, and pottery.
First-generation dairy farmers Maria and Matt started the farm in 2018 selling firewood and handmade soap under the name Stewgler Farm & Forest. An NRCS project aimed at forest regeneration and invasive weed suppression turned into a herd of 50+ Alpine and Nigerian Dwarf goats and Gorgeous Goat Creamery was launched in Summer 2020.
Technically a "micro-dairy", Matt & Maria hand-make all products on the farm and partner with other local livestock farmers to make sure excess milk and whey doesn't go to waste! Follow along on social media for product updated and on-farm events, which include goat hikes and newborn bottle-feeding each Spring.