NOFA NJ's Annual Meeting News
The Northeast Organic Farming Association of New Jersey has made the difficult decision to cancel our Annual Meeting at Duke Farms on March 17, 2020. Given the uncertain, and evolving, COVID-19 (coronavirus) situation, this decision prioritizes the health and safety of our participants and community. We know you value this type of free event for the inspiring speakers and insightful take-aways, as well as the ability to connect with your peers and organic farming experts in person. We are particularly saddened that we will all miss Chef Josh Falzone's organic menu and the St. Pats celebration and recognition event we had planned.
In addition to the Annual Meeting, we will cancel all in-person events through the spring (end of May). Our tentative plan is to continue outdoor programming planned for this summer. We will likely kick off summer programming with our outdoor soil event on Friday, June 19th at Martenette and Morganics Farms. The Benefit Dinner planned for April 26th will be postponed until September. The book club on April 14th and the monthly gatherings on March 25th and April 29th are cancelled. Al Johnson's Organic Gardening Class planned for March 28th will be converted to a 3-part webinar series, times and dates to be announced. We hope to offer webinars throughout the spring, which will make our educational workshops accessible to our members from all over the state.
In lieu of our meeting, we share the following:
First, we want to thank our community for your support. Organic farmers grow healthy food and healthy communities. Whether you're a farmer, a gardener, landscaper or an eater, we thank you for being a part of our mission and supporting the growth of organic agriculture in New Jersey. Through NOFA-NJ, you help local farmers develop the skills to farm organically and develop resilient business models. By supporting our efforts to expand organic farming in New Jersey, you're helping to make fresh, local food available to more people in New Jersey. You're also making a commitment to responsible stewardship of our land and to increasing capacity in our local economies. Organic agriculture has made important in-roads into changing our food system for the better and helping small farmers stay competitive.
In 2020, our 35th year serving the Garden State, NOFA-NJ is committed to supporting local organic production with more educational programming such as a comprehensive soil health program for farmers, networking among local farms through twilight tours and training events, and mentoring of beginning farmers through our Journey Person program. We are also enhancing our community outreach to increase NJ consumer awareness of our farms and products. With your support, we are healthier than ever, with strong and active membership and solid financials. We were delighted to see so many of you at our Winter Conference and hope to see you throughout this growing season, on your farms and in local farm markets.
We are very excited about some changes that are happening at NOFA-NJ. First, we have a new Board President, Mike Rassweiler of Northslope Farm. Many of you know Mike, he is a long time organic farmer in Lambertville, and a mentor to many in our community. Next, Nagisa Manabe has joined us as the new Executive Director, as of February 1. She was on the board of NOFA last year, and joined us as the Chief Operating Officer last July. Stephanie Harris is now our Board Secretary. Finally, one last piece of big news, we have moved from our yellow house on Duke Farms to Northslope Farm. We are so grateful to Duke Farms for supporting us for over 15 years, and are equally grateful that Northslope Farm has offered us a new home.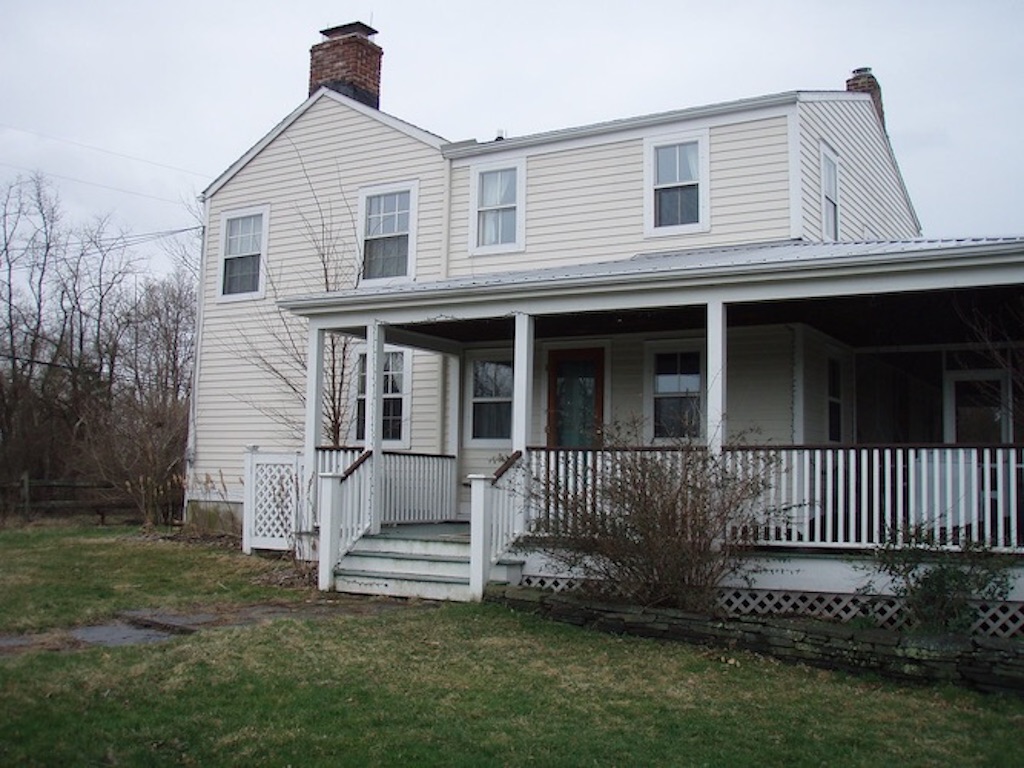 Next, we want to take a moment to recognize the sustained contributions and commitment from three individuals who have worked to support NOFA-NJ.
– We greatly appreciate Michael and Duke Farms' support in allowing us to use their land for our Business Incubator farm where several young farmers began their careers.
Michael Catania, the Executive Director of Duke Farms, is retiring after seven years of excellent leadership of Duke Farms and partnership with NOFA-NJ. We greatly appreciate Michael and Duke Farms' support in allowing us to use their land for our Business Incubator farm where several young farmers began their careers.
Lucia Huebner, who has been a NOFA-NJ board member for over a decade, is stepping down from her role as Board Secretary to spend more time on her own farm, Beechtree Farm. Lucia has been a strong advocate of using NOFA-NJ's resources to promote local and organic agriculture in the Garden State. She has been a real advocate of keeping NOFA-NJ strong so that we can pursue our mission. She will continue as the chair of our Nominating Committee. As head of the Mercer County Board of Agriculture she has been an outstanding advocate for organic farming practices locally and to the statewide Farm Bureau.
Adrian Hyde, who has been the driving force behind NOFA-NJ as our Executive Director for the past four years, has decided to step down for a much deserved rest, and will take more time for family and farming. We are so thankful for Adrian's commitment to Organic Farming and his tireless efforts to restore NOFA-NJ's health and vitality. Thankfully, he will remain part of the NOFA family, supporting our mission.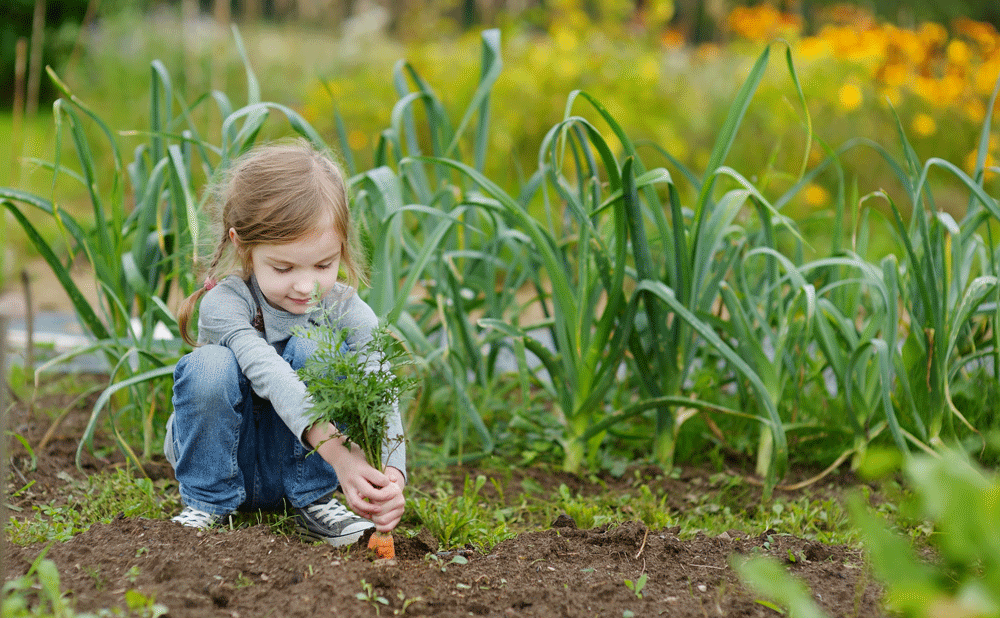 Finally, The current pandemic shines a light on the importance of a resilient, local, food system. So, for all of you who are our best spokespeople for organic in the Garden State, we share this reminder. Why Support Organic?
Organic agriculture helps to protect the environment. Organic farming uses practices that build the soil, and healthy soil grows plants naturally resistant to insect damage. Organic farming helps us become independent from fossil fuels and sequesters carbon in the soil by addition of organic matter. It prevents contamination of soil, air, and water with chemical pesticides and fertilizers. Organic farms, gardens and landscapes are alive with biological diversity.
Eating organic food supports and safeguards good health. Organic standards do not allow the use of pesticides, antibiotics, irradiation, growth hormones, sludge or Genetically Modified Organisms (GMOs). Studies have shown these practices may cause disease, chronic health problems, or have unknown effects on the human body. Pregnant women, infants and children are especially vulnerable.
Buying local and organic ensures the continuation of the family farm. In this day of industrial farming, with increasing food safety concerns, it is important for us to know from where our food comes. Buying local, organic and in season helps to build and sustain strong community-based food systems. Small farms can raise a wider variety of crops, including heirloom varieties, as well as livestock breeds, further enhancing the diversity and security of our food supply.
Organic agriculture builds healthy soil. Depletion of valuable topsoil is taking place at an alarming rate, due to chemicals, mono-cropping and other practices of industrial agriculture. Organic agriculture creates and sustains soils rich in organic matter, micro-nutrients and minerals, ensuring a food supply that is safe, healthy and nutritious for generations to come.
Buying local and organic improves our economy through job creation and food security. Our community gains greater food security by growing the food that is consumed and it keeps the food dollars in the local community. You can support local farms and also save money by buying locally through community supported agriculture (CSA).
Organic food provides superior nutrition. Nutrient-dense foods, superior in flavor, are produced from nutrient-rich, living soil—soil cultivated with organic practices. For more information on scientific studies documenting the superior nutrition of organic food, visit the National Organic Coalition at www.nationalorganiccoalition.org