2018 Organic Farming Research Conference
2018 Organic Farming Research Conference: Friday, January 26
The Organic Farming Research Foundation (OFRF), in partnership with Northeast Organic Farming Association of New Jersey and Rutgers University, will host the 2018 Organic Farming Research Conference on Friday January 26, 2018 at Rutgers University immediately preceding the NOFA-NJ Annual Winter Conference. The symposium will feature talks from researchers, farmer and rancher researchers, students, and other agriculture specialists on topics related to organic farming and food systems, as well as from other systems of sustainable agriculture that employ techniques compatible with organic standards. The intent of the symposium is to provide current information to farmers, ranchers, extension staff, educators, agricultural professionals, and others interested in organic agriculture. For questions about the conference, please contact grants@ofrf.org.
The OFRF's Organic Farming Research Conference is a separate event from the NOFA-NJ Annual Winter Conference.  It is occurring the day before the NOFA Conference at the same location. Registration for the Organic Farming Research Conference on Friday, January 26 is separate from registration for NOFA-NJ's Annual Winter Conference.   To register for the OFRF's Organic Farming Research Conference, please follow the OFRC Registration link below.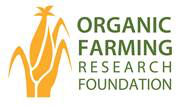 About OFRF: OFRF is a non-profit organization founded in 1990 with the goal of advancing organic agriculture through scientific research. As a leading champion of organic farmers across the U.S., OFRF works to foster the improvement and widespread adoption of organic farming systems by cultivating organic research, education, and federal policies that bring more farmers and acreage into organic production. Through these efforts, OFRF is creating a more resilient and sustainable agricultural system that values healthy environments and healthy people. For more information, please visit ofrf.org.