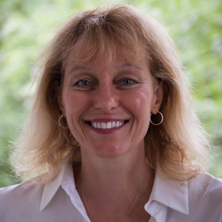 Jacqueline Ricotta, PhD
Professor of Plant Science and Public Policy, Delaware Valley University
Originally from Rochester, N.Y., Jackie Ricotta graduated from Cornell University and went on to receive a Master's degree from North Carolina State University and a doctorate from the University of Illinois, both in Horticulture. Her specialization was vegetable production and pest control.
As a professor of horticulture at Delaware Valley University, she teaches courses in Botany, Sustainable Agriculture, Organic Food & Fiber, Integrated Pest Management, Commercial Vegetable Production, and Marketing of Horticultural Products. Jackie was instrumental in bringing certified organic to the university's farm in 2004 and helped start the Organic Farming Certificate program (with partner the Rodale Institute.) as well as the Sustainable Agriculture Systems major. In 2012, she received the DelVal distinguished faculty member award.
In addition to being o the board of NOFA-NJ, Jackie is active with the American Society for Horticultural Science, the Pennsylvania Horticultural Society, the Bucks County Foodshed Alliance, Pennsylvania Association for Sustainable Agriculture and the DelVal Food Systems Institute. She and her husband Randy have two sons, and she enjoys reading, gardening, and cooking fresh, delicious Italian food.