Sourcing Health Locally
  "A Conference Collaboration of The Suppers Programs and NOFA-NJ"
Sunday, September 10
9:00 AM – 2:30 PM (Registration $40)
Suzanne Patterson Center, Princeton
45 Stockton Street, Princeton, NJ 08540
Sourcing Health Locally gathers doctors, farmers and eaters in a forum to examine key questions that relate to both health care and agricultural practices. The catastrophic rise in potentially avoidable illness — from autism to Alzheimer's, diabetes to heart disease, depression to mental illness — relates to changes in our environment and what and how we eat. The solutions lie in close collaborations among the people who grow our food (and our immune systems), prevention-oriented health care practitioners, and us eaters who have the power to choose delicious, whole, real food. Participants will come away with a practical understanding of how to avoid inflammatory diseases and prevent and reverse heart disease, cognitive losses and dementia.
The Northeast Organic Farming Association of NJ and The Suppers Programs partner to provide these workshops. The science will be presented in terms manageable for lay people. The solutions will manifest in the form of absolutely delicious, mostly locally sourced food, the food that heals.
Dr. Aly Cohen is a board-certified rheumatologist and integrative medicine physician, as well as an environmental health specialist.
Lisa Feiner, MBA, M.Ed. and Holistic Life Coach, is co-founder and Chair of Sharp Again Naturally.
Dinesh K Singal, MD, has been in practice since 1991 in the Central New Jersey area and is board-certified in Internal Medicine…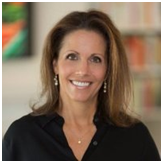 Jeanne Petrucci, MS, RDN is the founder of Living Plate. At Living Plate, Jeanne and her team develop, deliver and evaluate nutrition education programming…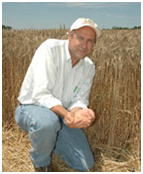 Joseph Heckman, Ph.D. teaches courses in Soil Fertility, Organic Crop Production, and Agroecology at Rutgers University…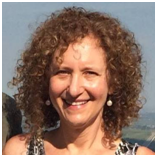 Karen Rose Tank, MS is a certified Integrative Nutrition Health Coach specializing in Diabetes and Blood Sugar Management informed by her 21 years of living with Type 1 Diabetes…
Alison Morgan has been practicing Chinese Medicine for over a decade, beginning with Shiatsu and then acupuncture, herbal medicine and food therapy…
Anita Robinson is a Facilitator with The Suppers Programs in Baltimore. She is certified as a Senior Cosmetologist and has run her own business for over ten years. Her experience with The Suppers Programs and certification as a Master Vegan helps her educate others on the importance of proper food combinations to receive proper nutrition in a plant-based diet. She is currently completing her Master Gardener certification and is studying health sciences at Towson State University.
| Time | Main | Room 1/2 | Room 5 | Kitchen |
| --- | --- | --- | --- | --- |
| 9:00 AM – 9:15 AM | Registration and Refreshments | | | |
| 9:15 AM – 9:30 AM | Introductory Remarks Dor Mullen, The Suppers Programs Adrian Hyde, NOFA-NJ | | | |
| 9:30 AM – 10:30 AM | Keynote by Aly Cohen, MD Q&A / Discussion | | | |
| 10:30 AM – 11:30 AM | Special Appearance, Lisa Feiner – Sharp Again! Q&A/Discussion | | | |
| 11:30 AM – 12:30 PM | Light Lunch and Networking | | | |
| 12:30 PM – 1:30 PM | Afternoon 1: Dinesh Singal, MD, Cardio Metabolic Institute | Breakout 1: Lisa Feiner, Sharp Again Naturally! | Breakout 2: Karen Rose Tank, MS, Health Coach | |
| 1:30 PM – 2:30 PM | Afternoon 2: Jeanne Petrucci, MS, RDN, Living Plate | Breakout 3: Joseph Heckman, PhD, Rutgers University | Breakout 4: Allison Morgan, Morganics Farm | Anita Robinson, The Suppers Programs |
Workshop Descriptions (click items for details)
Event Supporters: