32nd Annual Winter Conference
The Future of New Jersey's Food System.
January 29-30, 2022 Saturday and Sunday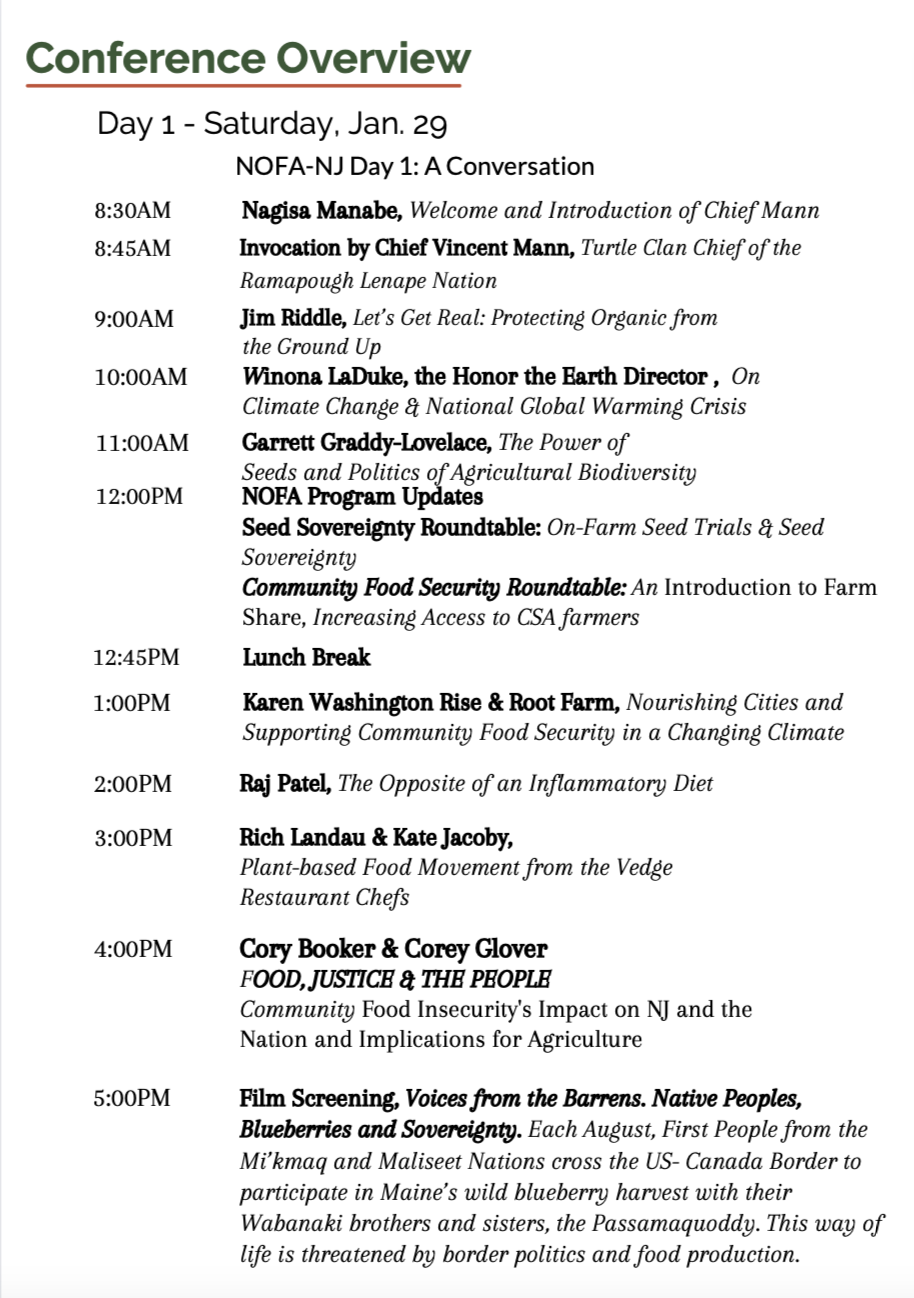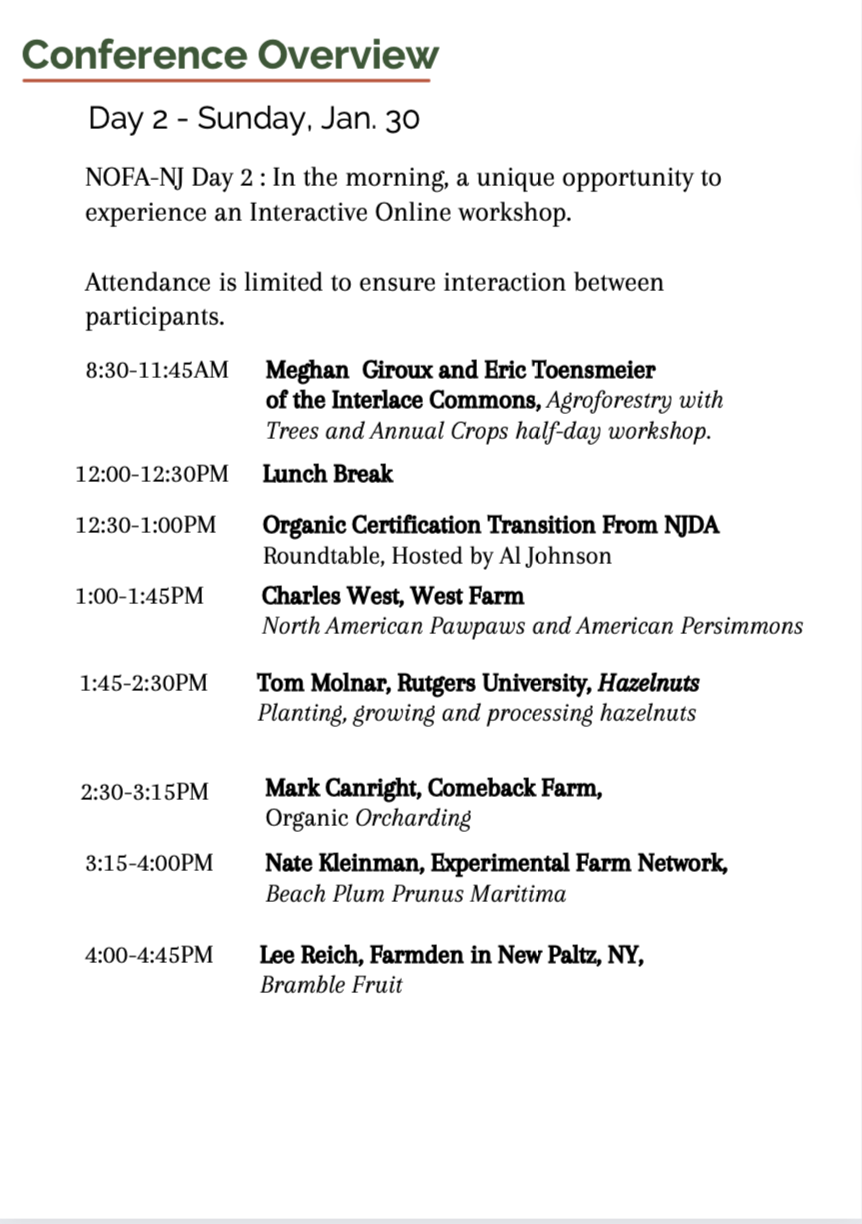 Nagisa Manabe
NOFA-NJ Executive Director, Nagisa will share a brief update regarding the Organic Market in the USA, post-pandemic and share some reflections about the opportunities for New Jersey Organic Farmers.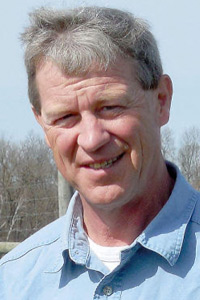 Jim Riddle
Jim will offer his insights on the true meaning of organic, how it is being undermined, and what can be done to protect organic integrity.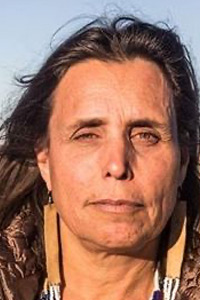 Winona LaDuke
Keynote Presentation: Winona LaDuke is a Harvard-educated economist, environmental activist, author, hemp farmer, grandmother, and a two-time former Green Party Vice President candidate with Ralph Nader. LaDuke will explore climate change and the national global warming crisis. 
Garrett Grady-Lovelace
Garrett will speak about her upcoming book, The Power of Seeds & Politics of Agricultural Biodiversity, soon to be published by with M.I.T. Press.
Heron Breen, Fedco Seeds
Develop and Establish a collaborative NOFA-wide on-farm trial network which is steered directly by the NOFAs and their member farmers/gardeners. Regional researchers, breeders, and seed companies can play roles in training, partnership, and guidance, but the program would be farmer & NOFA centric in leadership and focus.
Karen Washington
Karen of Rise & Root Farm will speak about Nourishing Cities in a changing climate.
Raj Patel
Raj will speak about his latest book, co-authored with Rupa Marya, entitled: Inflamed: Deep Medicine and the Anatomy of Injustice.
Kate Jacoby & Rich Landau – Vedge Restaurant
Vedge has been offering a modern plant based dining experience inspired by local seasonal vegetables and global flavors.  Housed in the historic Tiger Building in Center City Philadelphia, the elegant brownstone home has been an intimate setting for Vedges inventive vegetable cooking.
Members receive discounts on the Winter Conference, on NOFA events throughout the year, along with discounts on seeds, supplies, and more!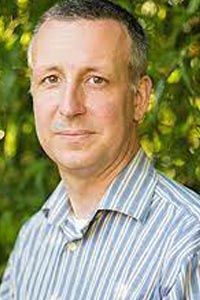 Eric Toenmeier
Agroforestry with trees and annual crops: half day workshop.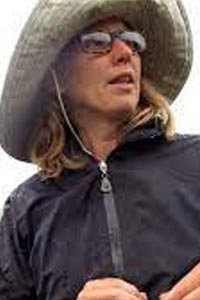 Meghan Giroux
Agroforestry with trees and annual crops: half day workshop.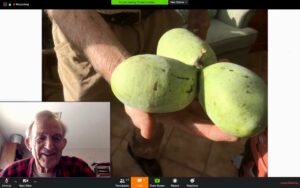 Charles West
Charles will share a brief introduction to two native North American fruit-producing trees with excellent commercial potential: The North American Pawpaw and the American Persimmon.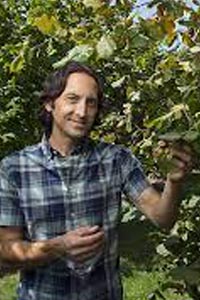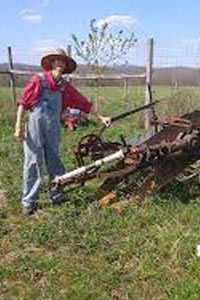 Mark Canright
Organic Orcharding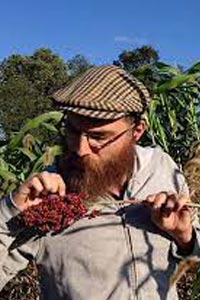 Nate Kleinman
Beach Plum Prunus Maritima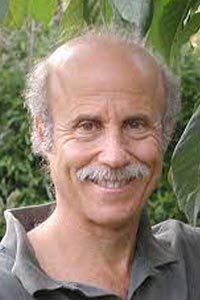 Lee Reich
Bramble Fruit and Pruning Fruit Trees