NOFA NJ makes available various services throughout the community, providing support and assistance to farmers, gardeners, landowners, and partner organizations of all types. Need assistance with something not covered here? Email nofainfo@nofanj.org 
Use the NOFA NJ Classified Listings to post job opportunities, equipment for sale, and more.
Searching for Local & Organic foods near you? NOFA NJ's Find Local Organic is an interactive map listing NOFA NJ Member Farms & Food Businesses.
NJ LandLink is a property listing service designed to connect farmers and existing landowners. This service was created in 2015 through a collaboration between NOFA NJ, Rutgers University and the State Agricultural Developpment Committee.
NOFA NJ's Farmer Wellness Initiative is designed to provide tangible support, education and community-building around the topics of farmer wellness, mental health, self-care, financial literacy, and more.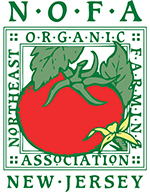 Contact Information:
Phone: (908) 371-1111
Email: nofainfo@nofanj.org
Mailing Address:
386 Rock Road East, Lambertville, NJ 08530