EXPLORING THE SMALL FARM DREAM: FEBRUARY 10, 17, 24, and March 3 2021 7-9 PM
Have you ever thought about starting a farm?  Whether your vision includes making goat cheese, selling cut flowers, or growing rare tomato varieties, this course will give you the tools to start making that dream come true. Whether you are thinking of going into farming full-time, part-time, or expanding an existing hobby farm into a business, this course will help you turn your farm dream into an actionable farm plan. There are four evening classes online as well as an optional daytime farm tour, TBA. Tuition is $300.00 for NOFA-NJ members and $350 for NOFA-NJ non-members including all course materials. The instructor is Jess Niederer is a 13th generation farmer in Hopewell, New Jersey. Jess has been teaching this course since 2008. Please Register.
Raising and Processing Chickens
Matt Wilkinson and John Lima will be sharing their knowledge around successfully raising chickens and processing them.
Matt Wilkinson shares his take on existing small-scale poultry keeping and chicken processing laws and how you can make them work for you.
John will be lecturing about the benefits of raising chickens in his session on Rotational Grazing Systems: Using Chickens as Part of a Sustainable System.
This event will be three Tuesday evenings in February 2/16, 2/23, and 3/2 from 6-7PM, and Q&A for :30 to follow.  Matt will also offer an in-person hands on event, timing TBA depending on COVID.
NOFA-NJ Annual Meeting
We are pleased to announce that our speaker will be Abby Youngblood, the Executive Director at the National Organic Coalition (NOC), an alliance of farmers, ranchers, environmental and consumer advocacy organizations, and companies dedicated to protecting organic integrity.  She plans to share some of the key challenges we face in protecting the integrity of the USDA organic seal and growing organic agriculture. She will highlight opportunities we have with the new administration to advance organic and close loopholes to strengthen the organic program. Finally, she will talk about  how NOFA-NJ members can advocate with their Congressional delegation and the USDA to create a stronger, more equitable, and more resilient food system and generate wins for organic farming in 2021 and beyond.
The event is free, but please register to get the link.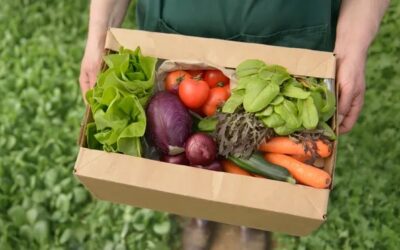 Soil Association announces largest year-on-year increase in sales of natural products in 15 years. Organic food consumption has soared in the past year across the UK, as people have eaten in more and sought higher quality food, driving the biggest year-on-year...
read more
EDUCATION
Support NJ Organic Farmers by providing technical advice, educational opportunities and social engagement to build community.
COMMUNITY
Connect our Food Community for the Entire Organic Eco System – Restaurants, Consumers, Farmers, Stores, Markets Businesses, Educators – Urban, Suburban and Rural
CERTIFICATION
Advocate for Organic Certification and Support Organic Management Practices. 
LOCAL ORGANIC
Build the Local Organic Food System, Primarily Nurturing Farms, and Secondarily All Growers, so NJ can provide food for NJ.
POLICY
Advocate for Policy that Supports Organic Farming 
We do not inherit the Earth from our ancestors; we borrow it from our children.