In 2023, NOFA NJ established Veteran Farmers of New Jersey to engage and support Veterans interested in agriculture & food systems through community building, networking, technical support, mentorship, educational opportunities & more. 
If you are a Veteran or active duty personnel, please complete the Interest Survey below.
For more information, contact VFNJ Coordinator Cliff Pristas here
Veteran Farmer Resources
Armed to Farm Armed to Farm (from the National Center for Appropriate Technology, or NCAT) has supported more than 800 veterans with hands-on and classroom learning opportunities for sustainable agriculture since launching in 2013. Farmer veterans learn how to run a successful business and market their products, how to access USDA resources, set business goals, and develop meaningful mentorships with seasoned farmers. 
Rodale Institute Veteran Farmer Training Rodale Institute offers paid, flexible, hands-on organic training and immersive education opportunities to Veterans. Applications are accepted on a rolling basis for the program, which is hosted at their Kutztown, PA farm site.   
Farmer Veteran Coalition FarmVetCo offers grants to beginning Veteran farmers along with training and business resources, and administers the Homegrown by Heroes Program, a labeling and marketing effort to highlight Vet-owned farm products
Cornell Farm Ops Program Provides training opportunities, resource listings, and manages a Veteran farmer listserv
Dairy Grazing Apprenticeship (DGA) Provides funding support for veterans who are interested in learning more about managed grazing dairy production, farm business management, and conservation stewardship
USDA Veterans and Entrepreneurship Resource listings & opportunities for Veterans within agriculture and small businesses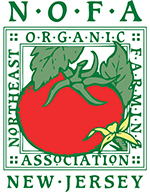 Contact Information:
Phone: (908) 371-1111
Email: nofainfo@nofanj.org
Mailing Address:
386 Rock Road East, Lambertville, NJ 08530