MONTHLY ORGANIC OPEN HOUSE
NOFA-NJ's Monthly Organic Open House
NOFA-NJ's Monthly Organic Open Houses are free events open to the public and are held on the last Wednesday of each month from 8:30AM – 9:30AM. The Open Houses are designed to offer an open, informal space for the community to gather, share knowledge and resources, solicit advice and suggestions from fellow farmers, and discuss relevant news and community updates.
The open houses also serve to support NOFA NJ JourneyPerson Program throughout the season as an opportunity for JourneyPersons and their Farmer-Mentors to check in and share their experiences with the NOFA NJ community.
2023 Monthly Organic Open Houses are virtual (via Zoom) unless otherwise noted. You can register via the link in our event Calendar, via the link in our Weekly Email, or by clicking on the link below. Meeting topics are subject to change. Open Houses will be recorded for later viewing on the NOFA NJ YouTube Channel.
2023 Monthly Organic Open House Schedule
January: Winter Conference Break
February
March 29
April 26
May 31
June 28
July 26
August 8/30
September 9/27 
October 10/25
November 10/29
December: Holiday Break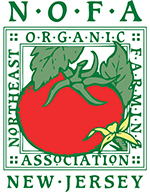 Contact Information:
Phone: (908) 371-1111
Email: nofainfo@nofanj.org
Mailing Address:
386 Rock Road East, Lambertville, NJ 08530